terra20 helps make healthy living affordable for everybody

---
Saving money while saving the planet makes good sense for Canadians striving to balance their personal budget and carbon footprint.
terra20 makes it possible to accomplish both; a unique kind of green retailer headquartered in Ottawa. "terra20 not only makes healthy living easy, we make it affordable for everybody," says Bill Stewart, terra20's president and co-founder. "Shopping at Ottawa area stores or online, our customers are enjoying cost savings on everyday home and personal care essentials when compared against leading brands, which also contain chemicals that are banned in our products."
Carrying only responsibly made, effective and safe products for cleaning and beautifying you and your home, terra20 offers an inspiring, guilt-free selection of cosmetics, skin care, bath, body and wellness items, as well as kitchen storage and household cleaning solutions. Many of their products enable you to shave annual costs while minimizing waste and consumption.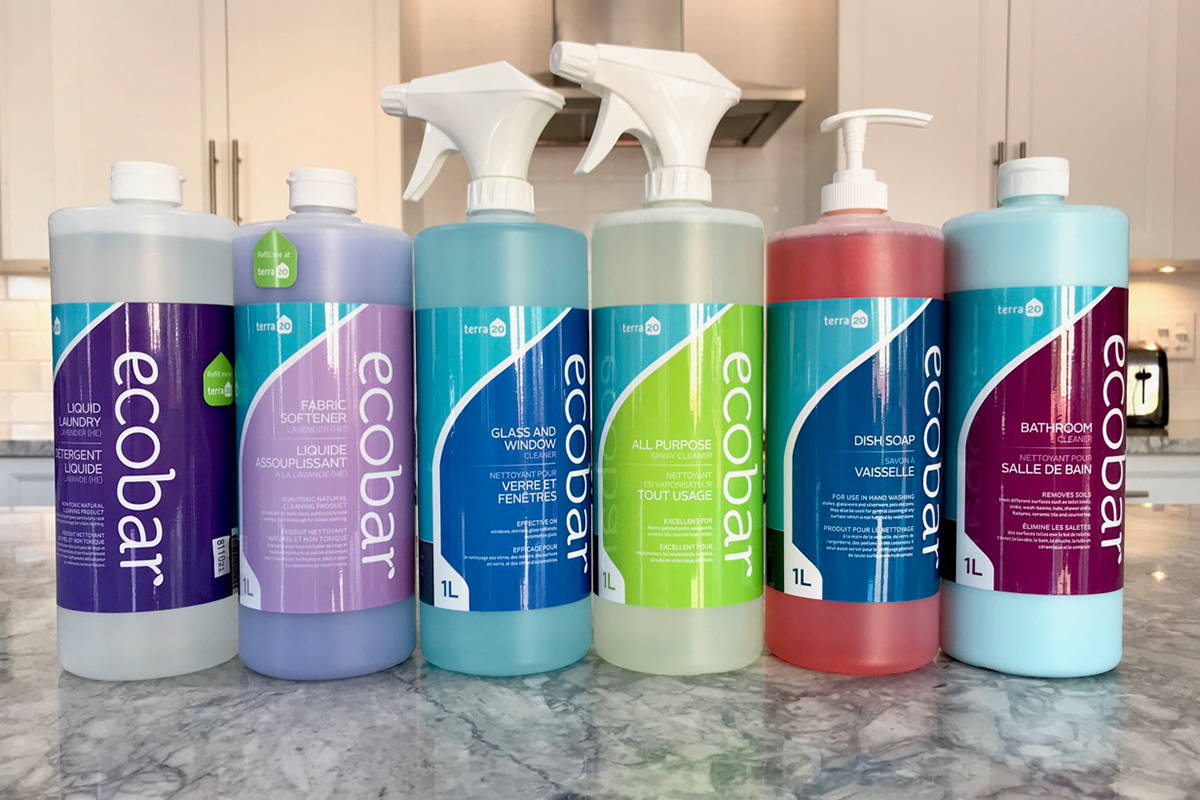 To take care of your immediate cleaning needs while reducing your future environmental impact, terra20 encourages browsing its large ecobar, purchasing its refillable containers and topping up with laundry detergent, dish soap, hand soap and other necessities. Once the bottle is empty, simply wash it out and return to terra20 for a refill. "By only paying for the container, lid and label once, you refill your wallet with savings," Stewart points out. Customers can also bring their own containers and refill with any of terra20's ecobar products.
On average, refilling at the ecobar scores savings of 40 per cent on floor and window cleaners. Expect a 20 per cent drop in laundry and all-purpose cleaner costs.
terra20's container is reusable for years after your initial purchase and represents the preferable approach versus attempting to recycle empties. "Depending on the province, only 11 to 18 per cent of bottles actually get recycled, meaning essentially one or two out of every 10 bottles in your blue bin actually makes it to a recycling plant," Stewart observes.
"You can also breathe easier with our non-toxic terra20 products that are made here in Canada, which improve your indoor air quality," Stewart says. "Canadians spend an average 90 per cent of their time indoors and yet our indoor air quality can be as much as three to five times more toxic than outside air, according to Environmental Defence. By using our healthy alternative products free of harmful chemicals, our customers directly benefit from improved air quality. They notice the difference."
---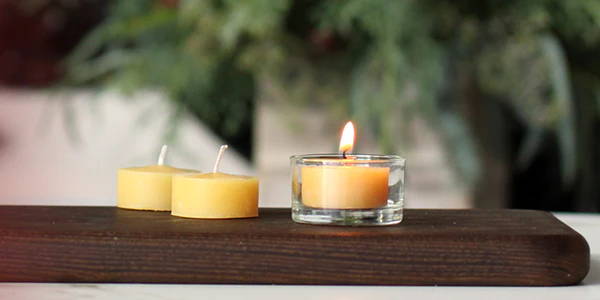 Tealights made of all-natural, toxin-free beeswax or soy are the smart choice over traditional paraffin tea candles that "release carcinogens into the air," says Stewart. Used for ambience and emergencies, terra20's $3.49 beeswax tealight won't burn you like a 99-cent paraffin tealight: the natural option can last up to four times longer.
All other products carried at terra20 are manufactured by eco-conscientious companies and uphold terra20's values of sustainability, endurance and affordability. "Many items we stock have been created by individuals who formulated unique products out of necessity and concern for the environment," Stewart says.
Customers favour the washable H2Only Cleaning Cloth that lasts five years or more — at least as long as the 250 rolls of paper towels it replaces, saving up to $800. Stewart says, "The H2Only Cleaning Cloth just needs water to activate its cleaning power. Put Vaseline on a mirror, wet the cloth with water and wipe. In 10 seconds, the mirror is pristine and streak free.
"One of the fastest selling products in our stores is the Swedish dishcloth," says Stewart. Fabricated of completely compostable sponge, these cloths absorb nearly three-quarters of a cup of water. Enduring 200 washes and equal to 17 rolls of paper towel, the $4.79 cloth can save as much as $46 over buying paper towels. Not to mention they come in dozens of playful patterns and colours printed with water-based inks.
"The average family can go through as much as 1,000 single-use plastic storage bags and 20 rolls of plastic wrap per year. With the average cost of a box of plastic wrap ranging from three to five dollars, that could represent nearly $90 per year. Plastic food storage bags can cost anywhere from five to eight dollars per box; when combined with the cost of plastic wrap, that potentially translates into over $200 annually going directly into your trash. You're throwing your money away — literally!" Stewart says
Instead of plastic disposables, a single Stasher bag costs $14 at terra20 and can be reused thousands of times. The zero-waste alternative is a snap to reuse and is free of BPA, PVC and phthalates.
Ditching disposable diapers and switching to cloth diapering may save $500 per year. "Four million diapers are discarded in Canada daily, representing about three per cent of residential waste. It takes an estimated 500 years for a single diaper to decompose," says Stewart.
Ensuring customers won't waste a penny, terra20 extensively tests every product and guarantees satisfaction, backed by full refunds online and at their stores in Hintonburg, Orléans and Train Yards.
Holiday gifts and custom baskets are now in store. "Watch for our upcoming GOGO event — gift one, get one — for the holidays. Show you care by giving presents that improve well-being and the environment," Stewart says. Buy online and let terra20 deliver to loved ones and corporate clients across Canada.
"Our loyal shoppers also love earning exclusive discounts through our ecoRewards program, which we provide free to express our gratitude," says Stewart. Sign up to get access to sales and promotional programs while generating future savings.
"Knowing many Canadians are struggling financially these days, terra20 remains committed to making healthy living affordable for all. That's why we're opening terra20 franchises throughout the country," Stewart says. "We invite people wanting to partner with us and empower them to become eco-ambassadors in their own great neighbourhoods to contact our franchise team online."
For more information, call 613-terra20 (613-837-7220) or visit terra20.com.
This story was created by Content Works, Postmedia's commercial content division, on behalf of terra20.