Clean Makeup Summer Beauty Trends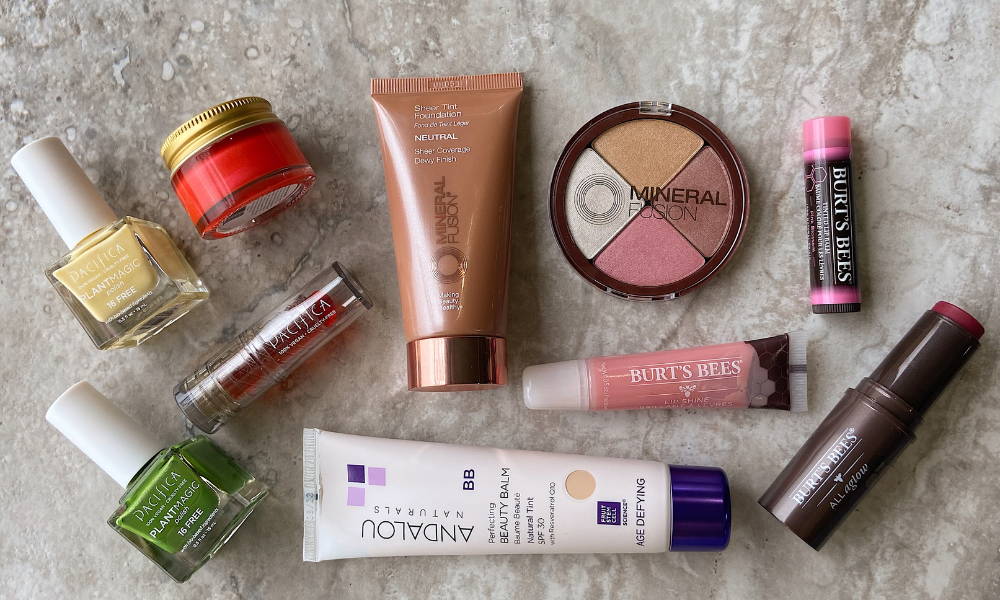 terra20 shares some of our favourite clean makeup trends and products from clean and sustainable brands.
One of my favourite things as a beauty and skin care lover is when the seasons change and I reinvent my skin care and makeup routines. In the summer I say "see you soon" to my heavier foundations and powders and welcome my dewy, natural summer look in all her sweaty glory.
As the Marketing Coordinator at terra20 I'm lucky enough to have my finger on the pulse with what's new and trending in clean beauty and skincare so I'm thrilled to share the summer clean makeup trends I'm indulging in right now. To say I'm in love with my current clean beauty routine is an understatement: I'm obsessed with this, and it's okay that I'm obsessed with this.
I want to look like I just ate a basket of fresh-picked strawberries. I reach for one of these lip tints to give me that sheer, lightweight wash of colour to my lips. One of the values of using clean makeup, other than keeping harmful toxins from your body, is that clean ingredients have big skin care benefits. These lip oils and lip tint balms will nourish and hydrate your lips with vitamin E, shea butter, jojoba oil and coconut oil. My favourite shades right now are Pacifica - Glow Stick Lip Oil Pale Sunset and Burts Bees - Tinted Lip Balm Red Dahlia.
In the summer I cut down on how many makeup products I use, but one thing I'll never take out of my routine is blush, some may even accuse me of over applying my blush. Oops! Anyway, since I go for a more natural look in warmer months I switch my powder for a cream blush, which melts into the skin making it pretty fool proof from heavy hands like mine.
A current beauty trend we're seeing everywhere is bright, cheery blush sticks and creams and I couldn't be happier. I go for Burts Bees - Lip & Cheek Stick Lilac Lagoon for a berry toned blush and Birch Babe - Organics Lip & Cheek Tint Sunset Seeker for the perfect sun-kiss of orange.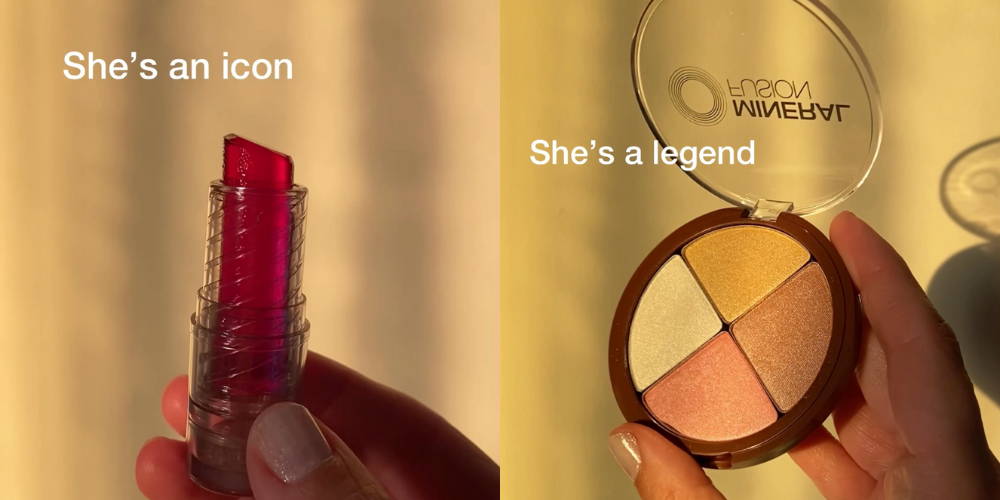 Check out our clean beauty Reels on our Instagram @exploreterra20
The glazed doughnut look is still here, I promise. I'm one of the lucky ones who sweat amply all summer long, which compliments this aesthetic nicely. That doesn't stop me from reaching for glowy makeup. The base for this dewy look, other than my sweat glands, is of course my skin care which I'll speak to shortly. But to seal it all in, I reach for the only powder product in my summer routine: highlighter. One of the reasons I stick to powder highlighter is that I like one that multi-tasks. If I can use it on my cheeks and as an eyeshadow I'm happy, but when it quadruples as a blush and bronzer topper... I'm in heaven. Try Mineral Fusion - Illuminating Powder Radiance. To top off your glossy look, use a dewy tinted moisturizer Mineral Fusion - Foundation Sheer Tint Neutral & try these clean juicy lip gloss tubes like the ones we all had as a tween: Burts Bees - Lip Shine Blush.
Something I learned in my years working in the health and wellness space is the importance of using an SPF, always. Suncare with broad-spectrum protection shields your skin from harmful UV rays, which are the most powerful during those long summer days. Clean sunscreen usually uses zinc oxide to provide that protection, which back in the day meant major white cast, but brands have innovated natural sunscreens to offer clear or tinted alternatives. These clean facial SPFs are sheer enough that you can use them on their own, but hot take: I find the zinc makes them amazing makeup primers. Try tinted Andalou - Age Defying Perfecting BB Cream  or clear Thinksport - Clear Zinc Active Face SPF 50 2oz.  
You may think because of my points of being a sweaty person who uses glowy makeup products that I don't need any more help achieving my dewy look. But sweat does not equal hydration and hydration is key for natural healthy looking skin. I look for hyaluronic acid and essential lipids and antioxidants like vitamin E to achieve a radiant complexion. It can be tricky to find hydrating skin care that doesn't feel heavy, something I don't want in the summer, but I recently discovered Pacifica's Vegan Collagen line. It's lightweight, infused with the aforementioned ingredients, and leaves my skin feeling supported and rejuvenated. Highlights from the line are Pacifica - Vegan Collagen Overnight Recovery Cream and Pacifica - Vegan Collagen Complex Serum. 
Y2K called and they want me to start painting my nails again. Growing up in the aughts I spent a lot of time giving my Barbie manicures and my mom French tip pedicures. When I started my journey with health and wellness it was scary learning what harmful toxins go into most nail varnishes. I decided to stop wearing polish all together. Now with the 2000s revival and nail art trends we're seeing everywhere I'm elated to have found the Plant Magic Polish line from Pacifica to re-inspire my little nail artist heart. Clean nail polish formulas that are free of 16 harmful ingredients and are 100% vegan and cruelty free. They come in super cute shades like Pacifica - Plant Magic Polish Happy Yellow and Pacifica - Plant Magic Polish Green Goddess.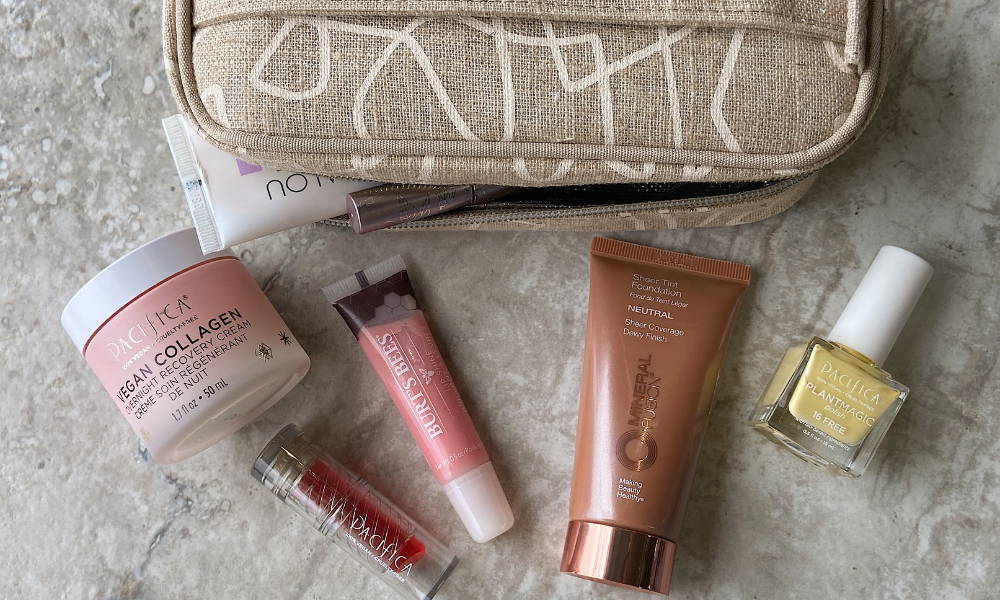 I'm loving these linen cosmetics bags from So Young for all my clean beauty goodies.
I hope I sparked some inspiration for you to try these clean beauty trends this summer, all products are available at terra20. Making healthy living easy, you can shop online or visit one of Ottawa's three locations.
Stay hydrated and keep glowing!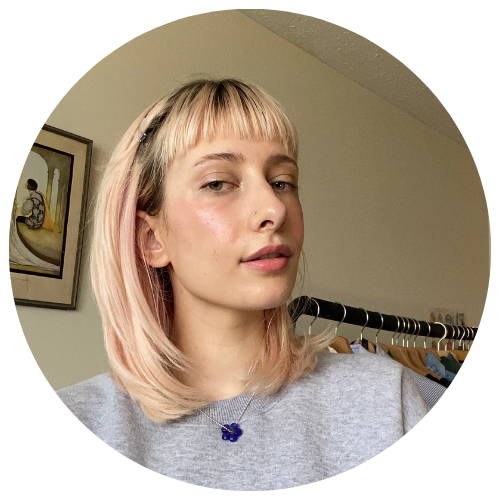 Corey Somerville
Hi, I'm Corey. I'm the Marketing Coordinator and Social Media Manager at terra20 and a true wellness convert. I'm so obsessed with all-things clean beauty that I'll talk to the wall about my skin care routine… seriously it's really good. My love interests include: all vegan food, supporting my community, cat memes and Joey Ramone.