Here's how to change your (sustainable) skin care routine for spring
0 comments
/
Okay, I'll say it: Spring kind of sucks. The sidewalks are dirty, allergies flare up, and we somehow need to find a way to dress for three different climates in a single day.
The silver lining of course is that warmer days are on the way-- and not a moment too soon. As the weather starts to transition, so does my skin. Forget the robins chirping and the snow melting- the beginning of spring for me is marked by retiring my heavy winter skincare in favour of more balanced options.
I've spent the last few chilly months relying on ultra-nourishing and redness-reducing products to keep my dry, sensitive skin from flaking off completely. The Skin Essence Soothe Serum has been an essential for me in managing wind-burn and dryness, but I was ready to try something that matched up with the warmer weather. I love that Skin Essence places so much emphasis on organic and local ingredients and their products have always been a great match for me, so I opted to switch to their Nourish Serum.
This serum smells amazing-- the orange and apricot oils are heavenly. Compared to my heavy-duty winter serums, this formula also felt less dense and residual. Both the Nourish Serum and the Soothe serum share a handful of core active ingredients, such as Jojoba Seed Oil, Rosehip Seed Oil, Macadamia Nut Oil (all of which are powerhouses for combatting redness and inflammation), so I didn't feel as though I was compromising on managing my sensitivity and redness. I always use my serums as part of my evening skincare routine, as oils don't tend to sit well under makeup on my skin type. I woke up the next morning with my skin feeling plump, clear and glowy. This product was a total win, and one that I'll be bringing with me through the seasons.
Now that the sun is out for longer than what feels like an hour a day, leaving the house doesn't feel like as much of a physical and mental challenge-- which means that I'm diving back into my makeup collection. We spend a lot of time talking about how to put makeup on, but don't always touch on how to effectively take makeup off. For those of us with pores who just can't handle that ambiguity, double cleansing is an awesome first step in getting rid of the day's yuckiness.
What is double cleansing?
Double cleansing has been on the rise in the West in recent years, but it's a technique that's been practiced by Japanese women for centuries! Crash course: Oil and water aren't friends, and we've all seen how they separate when mixed. We can apply that same concept to makeup: an oil-based cleanser might not be able to attack water-based impurities, and vice-versa. However, oil is really great at diluting oil-based impurities, and water is super effective at diluting water-based impurities.
Step one in a double cleanse is to use your favourite oil-based cleanser. Oil cleaners are super penetrative, and can extract those hard-to-tackle oil impurities like SPF and environmental pollutants. Right now, I'm loving the Skin Essence Fresh Facial Cleanser. It's gentle on my still-recovering winter skin and doesn't leave me with that dreaded "my-face-is-so-dry-I-can't-smile" post-cleanse feeling. Plus, the lemongrass oils make it smell like sunshine.
Step two: wash your face for a second time with your favourite water-based cleanser, like the Derma E Vitamin C Micellar Cleansing Water, which is your best friend when it comes to exterminating water-based impurities like sweat and dirt.
Armed with the right skincare products to match the needs of the season, I'm ready to say goodbye to winter and enjoy the warmer temperatures-- until mosquito season starts, at least.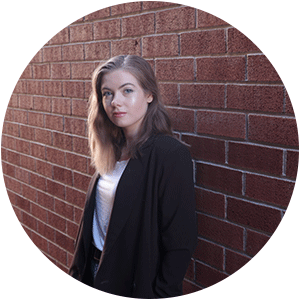 Vicki Laninga
Vicki is a Content Strategist, Blogger, and Communications pro based in Ottawa, Ontario. She's passionate about helping beauty fanatics find sustainable, vegan alternatives to the products they love without compromising the quality they need.
When she isn't writing (which isn't often!), Vicki loves weightlifting, running, cooking, and spending time with her dog, Monty.
Comments