I emptied a bottle of Eco Tan: here's what you should know about the trendy sustainable self-tanner
Believe it or not, warm weather isn't far away now. In the meantime, I've been looking to bring a little bit of sunshine into my life. Winter leaves me feeling lethargic and looking pale, so I couldn't have been more excited to try out a self-tanner to physically- and mentally- bring me out of hibernation.
Over the past two months, I've been testing out Eco Tan, a self-tanner and skincare brand dedicated to creating that gorgeous bronzed glow with none of the harmful chemicals found in other tanners. I was so excited to find a tanner that lined up with my ethics, but I had my reservations: would it be able to hold up to the popular, more conventional options that I spent so many years using?
Eco Tan is certified Organic, vegan, cruelty-free, and certified toxic-free. That's a lot of commitment, and after learning more about the brand's origin story, it became clear why they took their passion for natural, sustainable, and toxin-free products so seriously.
Eco Tan was created after the founder, Sonya Driver, watched her sister undergo a terrible Melanoma scare, resulting in a mass being removed from her arm. Australians (where Sonya is based) are of course no stranger to the sunkissed glow, so she made it her mission to find an alternative route to radiant, bronzed skin which didn't involve excessive UV rays, harmful chemicals found in some bronzers, or ingredients that causes harm to animals or the ecosystem.
I'm not under any illusions about what a self-tanner can do for me. I'm very fair, so tanners can often take me from "spent the day in the sunshine" to "fell asleep on the beach" if I don't select the right tone if I apply too frequently.
With this in mind, I chose to use the Winter Skin formula, although Eco Tan does have formulas available for deeper skin tones as well. I wasn't looking for a drastic result: just something to even my skin tone, add some glow, and give me a touch of flush.
As with any product, you'll want to be sure to read the application instructions carefully and patch test before applying it all over, but there are some key considerations to keep top of mind as you get your glow on. Once I was confident that I wasn't going to experience any reactions, I used this product once a day. At points when I noticed that I was getting a little too bronzed, I turned the dial down to every two or three days.
The best time to apply your tanner is after you're squeaky-clean and dry from a shower. With almost every tanner in the market, it takes some time for skin to absorb the pigment from the product, so applying post-shower allows for the product to absorb before getting wet again (and helps make sure that the product isn't obstructed by dirt and toxins on your skin). Eco Tan suggests exfoliating prior to application. I use the Scrub Inspired Coconut Almond Scrub at least once a week to make sure that my pores were clear and my skin was prepped.
No one likes looking patchy after a tanner application. To avoid this, I always apply tanner from the ankles up, which helps me to double-check that I'm not missing any spots. Pro tip: joints such as elbows and knees often absorb more product, which can make them look discoloured against the rest of the skin. Go easy on these areas, and if you feel like you applied too much product, wipe them off with a damp towel.
Anyone who's applied self tanner in the past knows the cardinal rule of application: give the product time to dry before getting dressed! This helps to ensure that the product doesn't get patchy or stain your clothes. If you're anything like me, you'll likely spend this time spinning around, flapping your arms, or trying out your best interpretive dance moves to expedite the drying.
One aspect of the Eco Tan Winter Skin that I love is that the ingredients are wholesome enough to use on my face as a moisturizer. Important note here: everyone's skin is different, so it's important to patch test before applying with reckless abandon! I fit the Winter Skin in as the moisturizer component of my skincare routine (double-cleanse > toner > serum > moisturizer).
The most important point of all: Self-tanners are not a replacement for SPF! No matter what your skin type, no matter how little you burn, no matter what the temperature: No skincare routine is complete without sunscreen. Don't dilute your SPF's effectiveness by applying it under other products: add it on top of your tanner after it's dried. I've been using the Derma E Mineral Sunscreen, and I'm convinced it's magic. It doesn't leave even a trace of white residue, and adds such a pleasant shine and radiance to my skin that I've started using it in the place of a makeup primer.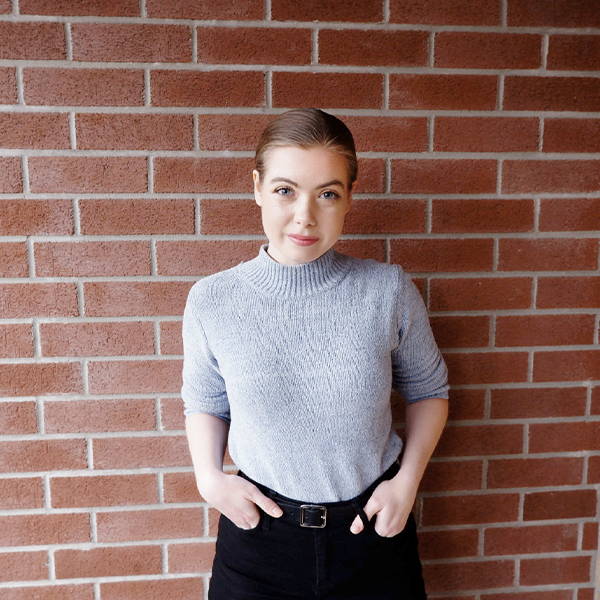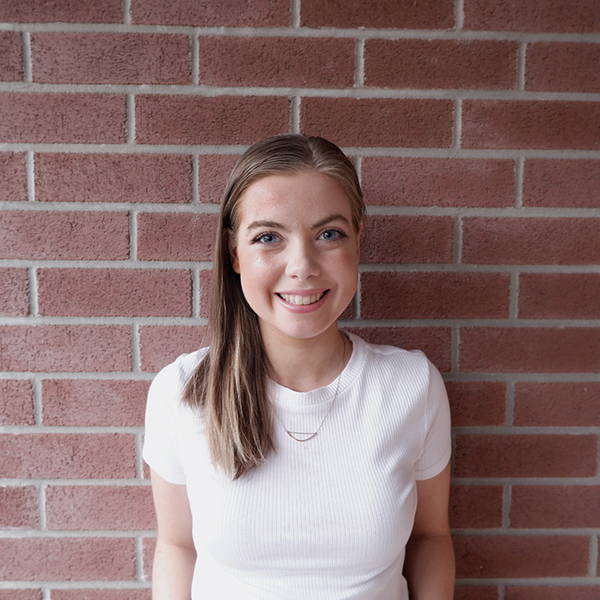 While it's easy to go overboard with self-tanners, a little of this product goes a long way. One bottle lasted me nearly three months. Considering that I used it almost daily, that's pretty impressive.
The formula reminds me of other tanners I've used: the cream applies with some pigment that disappears as it's rubbed into the skin, helping ensure a more even application. One thing that I love about this product is that it doesn't leave the chemical smell that so many tanners are notorious for. In fact, with ingredients like aloe, cacao, and chamomile, this product actually shared a ton of active ingredients with non-pigmented moisturizers that I was already using.
As with most gradual tanners, it took several applications for my glow to build up. Once I built up my base, however, it stayed put without re-application for about five days, and was super buildable with daily use.
One of my favourite things about this product is that it works without compromise-- for a product so naturally-derivative, it performs exactly how I would expect a self-tanner to. I found myself not thinking about the sustainability benefits to Eco Tan: it was a product that did exactly what I expected it to without any complications. No application horror stories, no harm to the planet, no harm to my skin, and no compromise.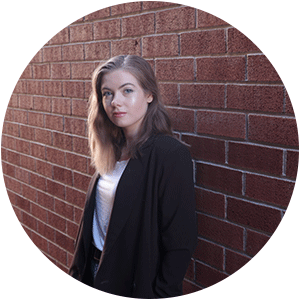 Vicki Laninga
Vicki is a Content Strategist, Blogger, and Communications pro based in Ottawa, Ontario. She's passionate about helping beauty fanatics find sustainable, vegan alternatives to the products they love without compromising the quality they need.
When she isn't writing (which isn't often!), Vicki loves weightlifting, running, cooking, and spending time with her dog, Monty.
1 comment