Which Weleda plant-rich facial care is right for you?
0 comments
/
Looking to refresh your facial routine? Perhaps you're making the switch to a routine free from harmful ingredients? For many, this is a daunting task. Everyone has different needs for their skin and it's hard to know where to start. Our team of beauty and skincare experts love to recommend Weleda, a brand that has formulated nature-inspired wellness and skincare products for almost a century. A classic in the world of natural beauty!
In 1921, Dr. Rudolf Steiner and Dr. Ita Wegman (one of the first woman physicians in Europe) created the first synergistic products orchestrated to reconnect the body with its natural rhythms. Simply, Weleda believes nature offers the best solutions to our beauty and wellness needs and so do we!
Getting Started
Weleda makes it easy. They have curated six facial care collections based on a variety of skin types. Identify your skin's needs and explore the collection of products tailored perfectly to address those needs.
First Step: Cleansing and Toning – For all Skin Types
The essential first step to a good skincare regime? A gentle cleanser. Without clean skin, nourishing products aren't able to penetrate the skin properly. All of Weleda's cleansers are gentle and made for all skin types. With soothing formulas, these cleansers won't strip your skin's innate protective barrier.
Second Step: Choose a collection
For Sensitive Skin – Soothe and nourish with almond
The exceptionally mild but protective almond plant has a similar structure to the outer lipid layers of skin. This makes it easy for your skin to absorb and well tolerated so as to better deliver skin-replenishing ingredients. Sensitive skin is left feeling comforted and well-nourished with the abundant nutrients from this potent but soothing petal.
Shop the Sensitive Skin Collection
For Dry Skin – Hydrating and balancing with iris
The Iris, a plant that boasts a beautiful bloom yields the most moisturizing potent petals. It hydrates and helps the skin maintain an optimal moisture balance. Iris extract deeply penetrates to indulge your skin with long-lasting moisture. You are left with a dewy, supple and glowing complexion.
For Combination Skin - Renewing care with wild rose
The internal properties of roses are just as precious as their exuberant blooms. Rich in skin-nurturing nutrients, the hip and seed portions of these perennial plants fortify skin and support its vital external barrier. These extracts, found in Weleda's Renewing collection, help retain the innate beauty of your face by nourishing and hydrating your skin to soften the look of fine lines. Hello roses, bye bye fine lines!
For Dull or Uneven Skin - Awakening pomegranate for vibrant skin
Developed using pomegranates, a powerful antioxidant, this collection rejuvenates and revives dull, mature skin that displays dryness and uneven tones. The nutrient-rich products in this line bring renewed radiance and moisture while softening the appearance of deep lines and improving elasticity.
For Mature Skin – Reveal ageless skin with evening primrose
For centuries, evening primrose oil has been an answer for mature skin. Rare, precious and potent, it helps the body revive its own processes to regain radiance and minimize the look of deep lines. The night-blooming evening primrose is rich in fatty acids that smooth, hydrate and fortify skin to reveal a more youthful appearance.
If you'd like assistance with choosing new products for your facial care routine visit us in-store at one of our two Ottawa locations. A terra20 associate will be happy to help you find Weleda products that are tailored to your skins specific needs.  
Have you already added Weleda to your face care routine? Tell us all about your go-to Weleda products in the comments below.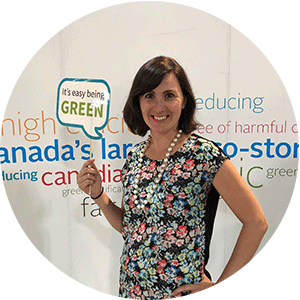 Erin Forget
Erin is terra20's Marketing Coordinator. When she's not navigating the healthy living retail landscape she enjoys spending time in nature with her two dachshunds, archery, cultivating her vegetable garden and creative writing.
Comments