Is this the magic ingredient I've been looking for? Maybe!
0 comments
/
For me, September is a lot like January because I find myself making new resolutions. This time of year I'm always eager to start fresh, pick up old routines, and create some new healthy habits. 
One of the healthy routines near the top of mind right now that I'm, er, a certain age is around the topic of skin care. I want to approach it in a healthy way. For starters, I already know the best anti-aging tool out there is sunscreen, so I have added it to my morning routine every day in the form of this tinted BB cream by Andalou Organics. I also drink lots of water and don't smoke. That being said, I have pale skin that is prone to redness. I'm also trying to embrace my hard-earned wrinkles but I have been wavering on this point. So what's out there for someone like me?
Enter, retinol.
If you're googling this magic bullet you will surely fall down the rabbit hole like I did. Essentially, what you need to know is that retinol is a derivative of vitamin A but it's become an umbrella term for all vitamin-A derivatives, including retinol. Retinol is a retinoid. Read the labels, because different retinoids have different strengths. Some of these might include: retinyl palmitate, retinaldehyde, Retinoic acid, among others.
Vegans should be aware that retinol is a preformed Vitamin A found in animal-derived ingredients. If you still want the effects of retinol – although not as potent – you will want to look for carotenoids on the label. These are plant-derived sources of retinol.
Retinoids work on a cellular level to repair skin structure. It combats damaged skin, reduces the appearance of fine lines and wrinkles, and balances skin tone.
It should only be used at night after cleansing because it degrades in the sunlight. It's also recommended that users load up on the SPF during a retinol regimen because the skin will be extra sensitive. Some people will experience a few weeks irritation as the skin adjusts: flakiness, dryness, or breakouts.
It's recommended that women who are pregnant, considering pregnancy, or nursing skip give retinol a pass since high vitamin A intake has been linked to birth defects and liver toxicity in high doses. (I'm all clear in the pregnancy department, so no worries there.)
Have questions about retinoids? I sure do. That's why I'm booking a consult with a terra20 beauty consultant to talk more about it (and maybe get a makeover while I'm there! Stay tuned!). I look forward to trying a new product and see if all the testimonials are true!
Check out some of terra20's most popular beauty products containing retinol: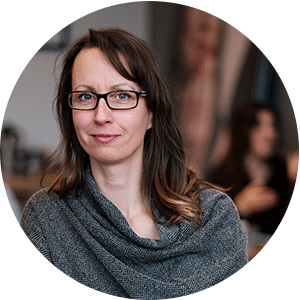 Andrea Tomkins
Andrea Tomkins is an informavore with a passion for social media and multimedia storytelling. She is the editor of a community newspaper in Ottawa as well as a freelance writer. She's also is a veteran of the Canadian blogging scene.
First conceived in 1999, her blog – a peek inside the fishbowl – has been featured in notable publications such as the Toronto Star, Chatelaine, Canadian Family Magazine, and The Globe and Mail. Today, she loves to write about healthy living, arts and culture, family travel, great gear, and good food.
Comments