How switching to a shampoo bar for one month changed my hair
2 comments
/
For as long as I can remember, washing my hair has left it feeling heavy and limp until the following day. My hair is also incredibly soft, which makes it a challenge to style. It's a problem that's put me on a lifelong quest for hair products that can add some volume and grip.
I would describe my hair type as "overcooked noodle-chic." When your locks are as thin and oily as mine, hair-washing days are days that you don't make plans.
To make it even more challenging, it's important to me that my products are vegan, conscious of the waste that they produce, and don't contain a bunch of yucky chemicals that I can't pronounce.
When I heard about Purple Urchin's shampoo bars, I was intrigued. I'm an Ottawa gal born and raised, and love supporting local businesses. If you're also local to the 613 area code, chances are you've heard of Purple Urchin. They're a local staple in the maker community who carved out an early niche in crafting soaps and body products that smell incredible. Their products are made from scratch without any trace of synthetic preservatives or detergents, which is my jam. Bonus: since the shampoo is a bar, there's no plastic waste.
I decided to switch from bottled shampoo to a shampoo bar for one month to see what changed. In order to run a clean experiment, I kept all my other hair products the same. I made my foray into the shampoo bar world with the Natural Hemp Head Shampoo Bar scented with pine, patchouli and lavender. This shampoo bar is priced at $11.99, making it easier for both the plastic in the landfills and the one in my wallet.
Let's start with a couple of caveats.
To begin, Purple Urchin is very clear that this is a product that may take some getting used to if you're just dipping your toe in the water with detergent-free shampoos. If you're weaning off detergents, it may take some time for your hair to adjust. I've been using naturally-derived shampoos for several years, meaning that it's been some time since I last used a detergent-based shampoo.
Secondly, my hair type may be very different from yours. My hair is thin and oily, so finding a product that added volume and eliminated excess oils was what mattered the most to me. If that doesn't sound like your experience, it's always worth doing some research to see if a product's composition is a good match for your needs.
My first impression of the Natural Hemp Head bar was how well it lathered. I've used many natural shampoos, and they don't often offer the same bubbly texture that we've come to expect from their detergent-based counterparts.
The nose definitely highlighted the pine and patchouli, with a more subtle hint of lavender. It smells clean without coming across as too scented.
Because the product lathers in your hands on contact rather than through squeezing it from a bottle, I found that I needed to lather and apply twice to get the right amount of product.
Okay, real talk-- this product did feel pretty drying as I was applying and rinsing it. There were definitely a couple minutes of concern that perhaps I wouldn't be able to get the hydration that I needed from a product like this. Despite my reservations, I opted to run a squeaky-clean experiment by using the same conditioning products that I already had in my rotation. Every time I wash my hair I condition with the Carina Sweet Pea Daily Light Conditioner, and then work in the Giovanni 2Chic Blackberry and Coconut Milk Elixir. I also use a hair mask once a week or two - typically reaching for the Andalou Marula Hair Mask.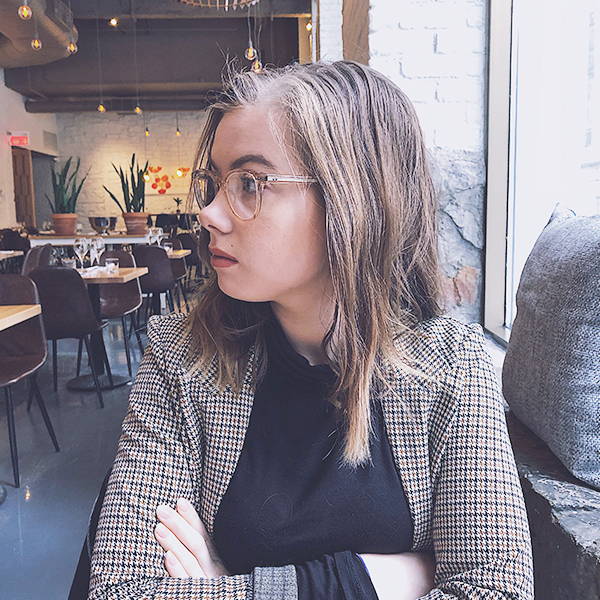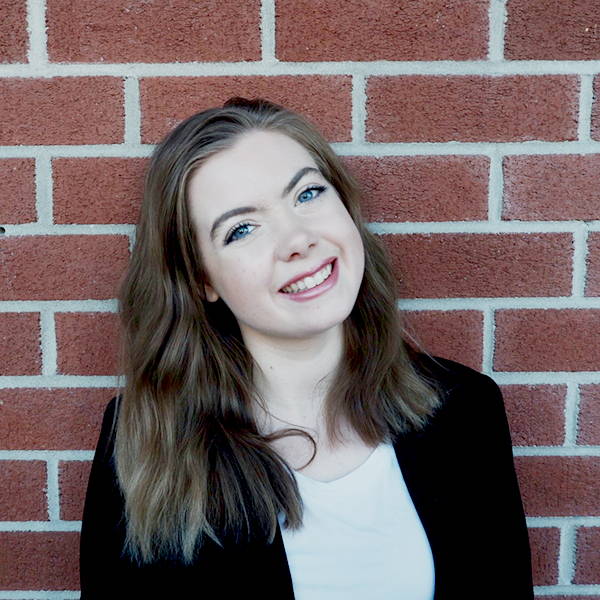 The minute I began blow-drying my hair, I knew that I had found a product that worked for me. My hair immediately felt more voluminous and malleable. I could feel the difference in body just from running my hands through it. Not only did I have more volume, I had more shine.
Out of curiosity, I took a pass at styling my hair after washing it. Typically, this is a step I don't even bother with; my clean hair doesn't have the hold to make it worthwhile. However, my loose waves held their place with more resilience than I had come to expect from even the ideal styling circumstances.
In summary: I had that gorgeous second-day hair without needing to wait. Holy moly.
I've been using the Hemp Head bar for a month, and have been excited to find that my hair looks and feels less oily. It's easier to style and also has more shine. The dryness during washing is still noticeable but if you're prepared to condition, this definitely shouldn't be a detractor.
I had no idea what to expect from a shampoo bar, and while it took a couple uses to get used to the texture that it left my hair, seeing the improvement in body and shine was definitely worth it. Overall, this product set the bar high (get it? Shampoo bar? I'll see myself out).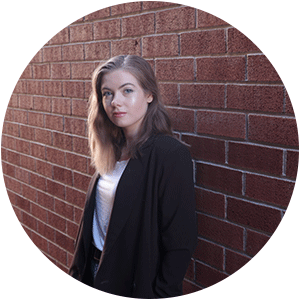 Vicki Laninga
Vicki is a Content Strategist, Blogger, and Communications pro based in Ottawa, Ontario. She's passionate about helping beauty fanatics find sustainable, vegan alternatives to the products they love without compromising the quality they need.
When she isn't writing (which isn't often!), Vicki loves weightlifting, running, cooking, and spending time with her dog, Monty.
Comments