4 Char-COAL inspired gifts for people on the naughty list
0 comments
/
It's always fun to joke with friends and family about how they're going to find a lump of coal in their stocking after they've done something cheeky. But what if you did leave them a lump of coal? Char-COAL soap, that is. *wink*
First, let's begin with how the lump of coal came to be the go-to gift for people on the naughty list. The tale is said to have originated in 16th century Holland. Little Dutch children would leave their clogs or stockings by the fire before Christmas and overnight Saint Nicholas would leave well-behaved children a little toy, cookie, or candy in their shoe. A child who had misbehaved throughout the year would find nothing but a small lump of coal from Krampus (a fictitious character created to scare children into behaving.)
To be playful with the people on your naughty list here are four char-COAL inspired gifts to leave in their stocking this year.
#1: Lump of Coal Activated Charcoal Soap from ManSoap.co
A limited edition soap for the holidays, this cold process bastille soap is handmade with activated charcoal, cinnamon and eucalyptus essential oil. Don't wait to pick up a bar, as these soaps sell quickly! Plus, they're made right here in Ottawa.
#2: Charcoal Peppermint Toothpaste from Nelson Naturals
Toothpaste – a classic stocking stuffer. Activated charcoal has quickly become a popular ingredient in oral care over the last few years due to its effective teeth whitening effects.
#3: CRUSH Charcoal Bath Soak from Bathorium
Who wouldn't enjoy a nice hot soak post holidays? Organic activated bamboo charcoal pulls toxins and free radicals from the skin while the calming oils of basil and lavender soothe the mind. And this is another great locally made product!
#4: Charcoal Blotting Linens from Boo Bamboo
Perfect for the natural beauty lover in your life, these mattifying charcoal blotting linens instantly remove excess oil and eliminate shine. Made using bamboo charcoal powder, wood and hemp pulp.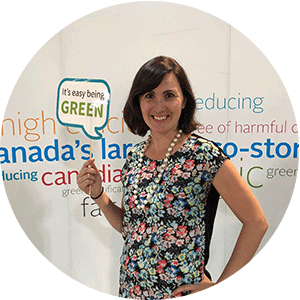 Erin Forget
Erin is terra20's Marketing Coordinator. When she's not navigating the healthy living retail landscape she enjoys spending time in nature with her two dachshunds, archery, cultivating her vegetable garden and creative writing.
Comments