At home Mother's Day ideas this year
0 comments
/
This year, Mother's Day is looking a lot different for many celebrating around the country and close at home here in Ottawa.
I know how hard these milestone moments can feel for so many during this time, but I also know that loved ones are trying to find ways to celebrate moms while staying safe at home.
Here are some ideas to try to make a memorable, and meaningful Mother's Day celebration this year.
Hint: The best way to find out how mom wants to spend her day? Ask her. Surprises are great, but don't forget to honour her wishes too.
Celebrating Mother's Day in Ottawa at Home
We are at home with our spouses and kids all the time now with no place to gather with girlfriends, have a latte by ourselves or browse book store shelves.
For Mother's Day this year, plan for plenty of quiet time for mom during the day. Let her sleep in (and keep the kids extra quiet! We can still hear them fighting!) and when you know she is awake, bring her coffee and breakfast in bed. Let her enjoy some cuddles and attention from the kids, but then maybe encourage her to eat her food and enjoy her coffee, alone, while it's still hot. Empty the room and check in later.
Gift idea: Brew a fresh cup of locally made Equator Coffee and add some Theo Chocolates to her breakfast tray
If mom loves spending time with a good book, carve out that time and space for her during the day as well. Better yet, let her skip out on the bath and bedtime mayhem (other than the bedtime tuck in and kisses of course) and pour her a glass of her favourite drink, or hot tea, while she reads in comfort (and silence).
Another great way to feel pampered is with a hot bath using new, amazingly scented bath products and the guarantee that no child will come in during it to ask if they can have a snack or some other question.
Gift idea: The Urban Spa hair wrap and body brush paired with floral bath salts for a calming experience. Don't forget DIY Face Masks too!
Even if mom loves to cook, sometimes meal planning or deciding on the meal itself is half the stress, so plan out all meals so she doesn't have to worry about them (yes, that includes lunch!). If she's a foodie who wants to be in the kitchen, make it a team effort where you can spend time together as a family creating something new but many of us just want a break so instead, reach for a recipe you know she'll love that you can make on your own, or order food for take out or delivery.
Mom probably wants some loving attention from the kiddos themselves (in between the alone/quiet time) so playing her favourite board game or video game (Mario Kart forever) or creating a family dance play list with some of her favourite songs is a great way to spend time together and celebrate.
Lastly, now is also the time to be planning ahead for homemade crafts from the kids! They don't have to be elaborate, but your children's craft kits likely already are filled with potential ideas. Make a book mark, a painting or a card that she will cherish.
Happy Mother's Day to everyone celebrating, I know this isn't the same as most years, but I hope you have a good one.
A quick note about this post: We know these suggestions to set up some Mother's Day activities are easiest when there are two adults in the house which isn't how every family looks. We know many moms will be without extended family to help this year, or won't be able to celebrate if they are front line workers, or can't see their adult children. Please know we are thinking of you and hope you are able to connect in someway.
If you are thinking of sending a special gift to a mom you know who you can't see in person, we have gift cards available online.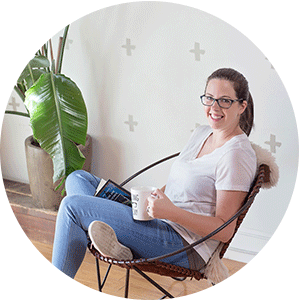 Rebecca Stanisic
Rebecca is a writer, speaker, and digital content creator. She's been blogging on her website, A Little Bit of Momsense, since 2009 and for almost as many years has helped fellow bloggers and small business owners create and curate relevant digital content for their own businesses. She's the proud mom to two, living in Ottawa, and is fueled by fiction and coffee.
Comments