Eco-friendly march break activities for kids in the capital
0 comments
/
Thinking about the environment for March Break
When we are thinking about spending March Break in Ottawa, the colour that comes to mind is likely white thanks to all of the snow. But if you want to spend your March Break with your family and add a green, environmentally conscious focus to the week, here are a few suggestions:
If you are travelling around Ottawa during March Break, maybe you want to leave the car parked in the garage and try a more environmentally friendly option like walking (when weather permits) or taking local transit to get to your destination. Kids love taking the bus or train!
Getting outside might be the best way to talk to the kids about the importance of the environment by getting hands-on with nature. You can facilitate discussions about the choices you may make as a family for sustainability and to just have some fun. Trek along with snowshoes in Gatineau (head to the Gatineau Park visitor centre in Chelsea for rentals) or find an outdoor rink to enjoy some skating.
Visit Parc Omega to learn about Canadian wildlife and wilderness (yes, they are open in the winter) and develop a greater appreciation for our land. There are special events planned for March Break as well, plus you can visit the sugar shack, see the grey wolves and more!
If a March Break camp with a connection to nature and the environment around us is something your child would love, Ottawa is fortunate to have a few to choose from. These camps will enhance your child's love of nature and their education about what makes the nature around us so special.
Earth Path has a week long camp for children aged 7-12. Campers will enjoy outdoor activities, fire making, food roasting and will learn about survival skills while exploring the great outdoors.
At Carp Ridge Ecowellness Centre, you can register your child for a day of March Break fun, or the entire week. During their time at this outdoor centre, they'll enjoy maple tree tapping, learning about animals, meeting new friends and more activities.
Tucker House, in Rockland, is dedicated to sustainable living and will be hosting an eco camp for kids during March Break for children ages 6-13. Over the course of the week, campers will learn about the environment, sustainability and will enjoy activities outside while exploring in nature.
There are a variety of ways your family can think about greening their March Break this year while still having a lot of fun!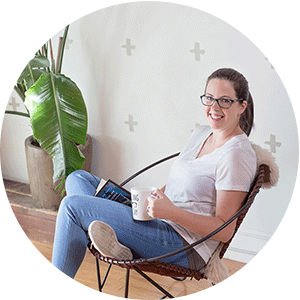 Rebecca Stanisic
Rebecca Stanisic is a writer, speaker, and digital content creator. She's been blogging on her website, A Little Bit of Momsense, since 2009 and for almost as many years has helped fellow bloggers and small business owners create and curate relevant digital content for their own businesses. She's the proud mom to two, living in Ottawa, and is fueled by fiction and coffee.
Comments