6 Eco-friendly baby products to put on your registry ASAP
0 comments
/
6 Eco-friendly baby products to put on your registry ASAP

---
A baby basket full of these items makes the perfect gift!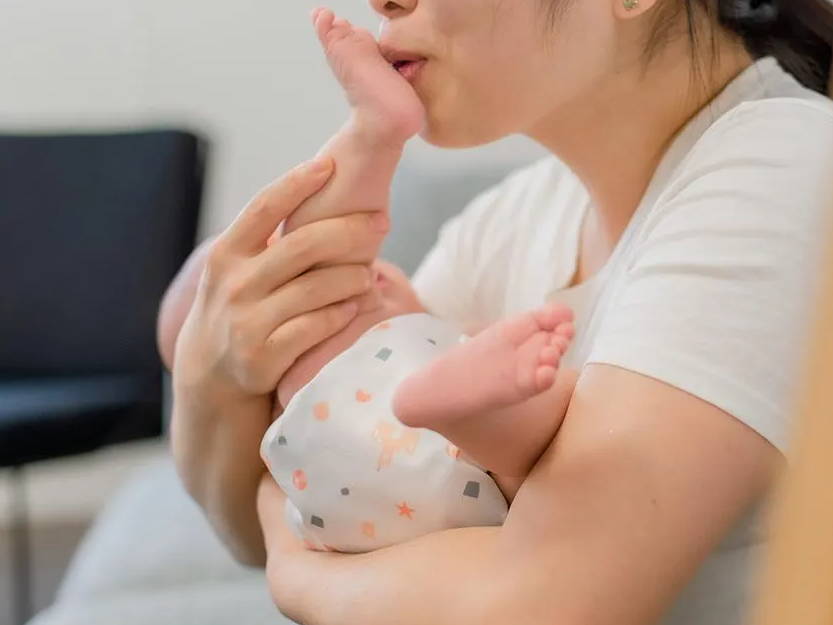 6 Eco-friendly baby products to put on your registry ASAP
---
A baby basket full of these items makes the perfect gift!
A baby basket full of these items makes the perfect gift!
New babies bring lots of love, fun, and joy to the people welcoming them into the world, but getting ready for the little one can be costly and stressful, especially for environmentally conscious parents. It never ceases to amaze us how many diapers newborn babies go through day to day, and how much stuff is necessary to ensure they're comfy, calm, and getting everything they need.
These six eco-friendly baby products ensure those first few months home with your newborn are as comfortable and stress-free as possible.
This Moulin Roty rubber cat teether toy is as safe and sustainable as it is adorable—and makes for a cute little companion. It relieves gums during that dreaded teething phase and, bonus, is a fun toy to splash around in the bath. Made from 100% natural rubber from Hevea sap (a.k.a a rubber tree), this teether has no punctures, so there's no way of dirt building up, nor do you have to worry about it cracking open while chewing, like some plastic, liquid-filled rings.
There are no "buts" about it—disposable diapers are terrible for the environment. The average disposable diaper takes around 500 years to biodegrade, and babies go through eight to 12 diapers per day. Enter the La Petite Ourse Cloth Snap Diaper. This washable diaper fits babies sizes 10 to 35 lbs and comes with two bamboo inserts for an incomparably dry effect. And with two openings, it's super easy to wash and change inserts. It also features a double gusset for superior leak protection.
Help calm your little one before snuggling up for bed with the gentle and organic Calming Lavender Shampoo & Body Wash. With naturally calming pure vanilla and lavender essential oils and soothing calendula, this castile-based wash is detergent-free, making it perfect for babies of all ages.
You've never seen a sleeper like this before. ZippyJamz's patent-pending two-zipper design makes dressing and diaper changing super simple for parents and babies. The front zipper means nothing needs to go over your baby's head, and the inseam zipper from ankle to ankle makes diaper changes quick and easy while babies stay covered and comfortable throughout. Extra details really make this sleeper stand out, including premium GOTS organic cotton, grippy foot bottoms made of food-grade silicone, fold-over mittens to prevent scratching, and a neck protector.
This diaper cream combines neem, tea tree (a dream for the skin), and St. John's Wort to soothe diaper rash and maintain the skin's protective barrier, while inhibiting the growth of bacteria and viruses. It's safe for use with cloth diapers and is free of harmful chemicals. Recommended for use after baths and diaper changes.
All of these baby items and more are available at terra20, a one-stop shop for all of your mama and baby sustainable essentials. Pop into our stores to browse healthy and eco-friendly alternatives. Our knowledgeable staff is always happy to help you find what you're looking for.
---
Follow us to stay connected
Comments