Zero Waste Road Trip Snacking
0 comments
/
After years of road tripping as a family (our first long drive when was our eldest was six weeks old), we've learned a thing or two about making the road trip an easier journey. We've also gotten quite good at creating a more eco-friendly trip by using sustainable, zero waste products along the way, especially when it comes to road trip snacks. And let's be honest, when travelling with kids, being prepared with snacks is crucial for a successful road trip.
Packing up snacks in reusable bags and containers conveniently reduces waste on the road while saving money by not buying food at the fast-food places!
My tips for zero waste snacking, when road tripping:
Even though snacks make the trip easier, as a parent if you are constantly turning around to hand your kids another bowl of their favourite crackers, you'll start being the one to ask 'are we there yet?'.
There are two different ways I recommend dealing with road trip snacks and it usually depends on the age of your children. The first is to create a food bag to keep everyone's snacks in where you can easily access it. This bag can stay at your feet. I use a large, reusable cooler bag and fill it with our favourite bites.
The second way to approach snacks is to reuse those school lunch containers (or grab news ones for the trip) and pack each of the kids their own lunch box and snack containers that they can manage themselves. It will mean fewer 'mom, pass me a snack please' requests, and they can eat or drink when they feel hungry or thirsty on their own. This works well for older kids or kids who can manage to reach beside their booster chairs. The simplest way is to pack a bookbag for each child to keep where they can reach it.
Try these swaps and suggestions!
Instead of individually packed crackers, try bringing along larger bags or boxes and dividing them up into reusable bowls or easy to open containers like these silicone sandwich bags.
Instead of buying pre-made cheese and cracker lunch kits, make your own with a divided container like the LunchBots Quad.
Instead of buying plastic water bottles or juice boxes, bring along a reusable stainless steel water bottle. You'll find stainless steel is great for keeping water cold longer, even in a warm car. I love the look of this ice cream S'ip bottle from Swell, especially for little hands.
Instead of individual bags of chips (chips are a popular road trip item with my kids) bring along a larger bag and divide portions up in reusable bowls like these ones made from recycled milk jugs. These bowls may come in handy at hotels for cereals too!
Not sure what other snacks to pack? Look for easy to pack and eat items (croissants, crackers, chips, hard boiled eggs, pre-made sandwiches) but avoid ones that will turn into a hot mess in the car (I'm looking at you melty chocolate chip muffins). Just be sure to pack up food items with ice packs to keep them cold as required.
It's important to include some healthy fruits and vegetables too, but skip choking hazards like grapes, or the all-to-sensitive and mushy bananas. Instead, look for chopped fruits or whole apples which are easy to eat and you can pack the core away in one of the reusable containers!
With some pre-planning and the right supplies, your next family road trip will be a smooth one.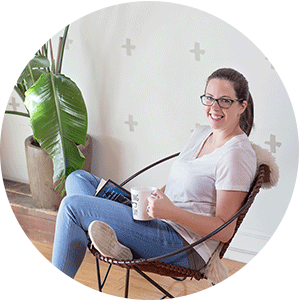 Rebecca Stanisic
Rebecca Stanisic is a writer, speaker, and digital content creator. She's been blogging on her website, A Little Bit of Momsense, since 2009 and for almost as many years has helped fellow bloggers and small business owners create and curate relevant digital content for their own businesses. She's the proud mom to two, living in Ottawa, and is fueled by fiction and coffee.
Comments