Why shopping closer to home is more important than ever
0 comments
/
At the beginning of the pandemic I actually thought I'd have more time. (Where on earth did I get that idea?) Time to experiment with sourdough! Time to spend in our garden! Time to learn to play tennis! Guess how many of those things actually happened? Zero. None of those things happened.    
And now, the holidays are approaching. I've also run out of time to teach myself a Christmas ditty on the ukulele, learn to knit, or make my own candles. I am ok with this (really), but I have been spending some time thinking about what kind of gifts I want to give this year.
I've written a lot about the importance of shopping closer to home, and I will say this, it's more critical than ever and I know a lot of you feel the same way.
If you've been following the news at all, you know that these are tough times for local, independently owned businesses. By gifting gifts made or sold by people who live closer to home, we can help the local economy.
I know some local food and retail shop owners personally. They live in our community. They are our neighbours. Their kids go to school here. They volunteer on the PTA. They give to local charities and support local initiatives. They employ other locals (my daughter worked at a local food retailer this summer!) and they purchase from other local shops, too. They add to a diverse and interesting marketplace, and when I think about it, make Ottawa a nicer and more exciting place to live.
When you shop locally, the money stays in the community.
Of course, there's shopping locally (in Ottawa) and further afield, a.k.a. shopping for Canadian-made goods. I see the latter as an extension of the former.
One of the things I've always liked about terra20 is how easy it is to recognize Canadian-made goods when we shop there. If you're on the terra20 website, there's a little illustration of a red maple leaf under the name of the product. If you're in the store, it's on the display tag. It's a quick way to identify products that are wholly obtained or produced in Canada, or follow the "Made in Canada" guidelines set out by the Competition Bureau.
(Here's something good to know: You can sort the terra20 inventory so it shows only "Made in Canada" products!)
I wanted to highlight a few items here, in case you're looking for some made-in-Canada gift and stocking stuffer ideas:
The pandemic has brought about the perfect opportunity to think about where we're spending our dollars. Do we WANT a vibrant and cool/interesting variety of places to shop? Do we WANT local retailers, makers, artists, crafters, and independently owned restaurants to be part of our community? If the answer is yes, we must support our local shops and services this holiday season.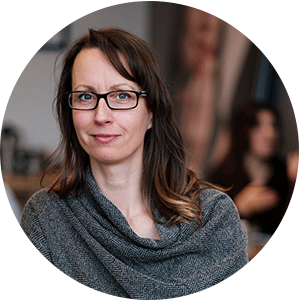 Andrea Tomkins
Andrea Tomkins is an informavore with a passion for social media and multimedia storytelling and a veteran of the Canadian blogging scene. First conceived in 1999, her blog – a peek inside the fishbowl – has been featured in notable publications such as the Toronto Star, Chatelaine, and The Globe and Mail. Today, she loves to write about healthy living, arts and culture, family travel, great gear, and good food.
Comments