The Importance of Self Care
0 comments
/
Self-care is defined as any activity we do deliberately for ourselves in order to take care of our mental, emotional, and physical health. In recent years, however, it seems to have become less about health and more about lifestyle.
Spa days, massages, mani-pedis, and makeovers are often touted as self-care. I have two things to say about that: (1) These may be a solution for some people, but they're unaffordable for many. Besides, a single spa day may not be the cure for what ails you. (2) Many self-care solutions are offered up as antidotes to stressful days, but it's not the most effective approach.
Here's something I learned recently from a mental health professional who offered a workshop on this very topic:
"Self-care is something we do for ourselves to inoculate ourselves against stress, and we should take it seriously."
We need to shift our thinking about self-care. Self-care should be treated like a vaccine, not a bandaid.
A prescription for self-care will look different for everyone. My self-care strategy includes lean meats and veggies, vitamin D, a good night's sleep, and a great coffee in the morning. I also try to meditate every morning and power walk to work. These things give me the fuel I need to fight stress, illness, and low moods before they happen.
I often think about my self-care routines in terms of building a solid foundation for my future self. If I don't have a solid foundation, it will be much harder to weather a storm. (And the storms will come!)
I try and focus on self-care because when I take care of myself, I am a better person, a better friend, spouse, mother, and even a better employee. And that's a win for everyone, not just me.
Other self-care ideas
Set up a self-care music playlist or find a new podcast to listen to. I recently downloaded an ABBA album I had when I was a kid and it transformed my daily walk to work. It's amazing how happy music can make you feel! I also use my walking time to listen to podcasts. (I recommend The Happiness Lab. If you are looking for self-care tips, you will definitely find them there.)
Build a new healthy habit. I absolutely detest making my lunches in the morning so I started preparing them the night before or batch cooking on Sunday nights. It's a game-changer, and I'm eating much better too. (I got a new lunch bag to support this new healthy habit!)
Try a news detox. You won't know how much the news is bringing you down and stressing you out until you take a break from current events. Maybe spend more time following #dogsofinstagram instead?
Treat yourself, every day. Some people save their "good" candles, essential oils, and soaps for special occasions, but why not use them every day? I treat myself to Dr. Bronner's Peppermint bar soap and it makes me happy every day.  
Find a way to sneak in extra fitness. This could be walking your kids to school, taking the dog out for an extended walk, or taking the stairs at the office. My secret to getting more exercise: I have a favourite Netflix show that I only watch on the treadmill. If I want to find out what happened, I have to get on that treadmill to find out!
Reach out to friends and family on a regular basis. Like gardens, good friendships need to be cultivated. We all need supportive friends around us, to make us laugh and to hold our hand when we cry. Talking about our troubles also helps lighten the load.
Start a journal. Writing things down can be very cathartic and can help us gain perspective on life's challenges. If the idea of staring at a blank page stresses you out, check out "line a day" style journals. In times of stress or sadness, jotting down one thing I'm grateful for as I get ready for bed really helps me heal and more forward. Plus, it's nice to think about one nice thing as I fall asleep.
Above all, remember to be kind to your future self. If you build that foundation, you'll be strong for when you need it the most. How do you practice self-care? Share your tips below.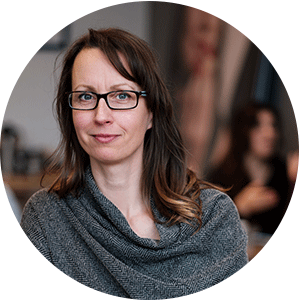 Andrea Tomkins
Andrea Tomkins is an informavore with a passion for social media and multimedia storytelling. She is the editor of a community newspaper in Ottawa as well as a freelance writer. She's also is a veteran of the Canadian blogging scene.
First conceived in 1999, her blog – a peek inside the fishbowl – has been featured in notable publications such as the Toronto Star, Chatelaine, Canadian Family Magazine, and The Globe and Mail. Today, she loves to write about healthy living, arts and culture, family travel, great gear, and good food.
Follow Andrea on Twitter: @missfish
Comments