My favourite Easter traditions
0 comments
/
One of the best things about being a parent, in my view, was that I had the opportunity to create my own holiday traditions. I could nix things I didn't enjoy from my own past, and add things I did like. One of those holidays, is Easter.
Dying eggs was one of my favourite activities to do with the kids: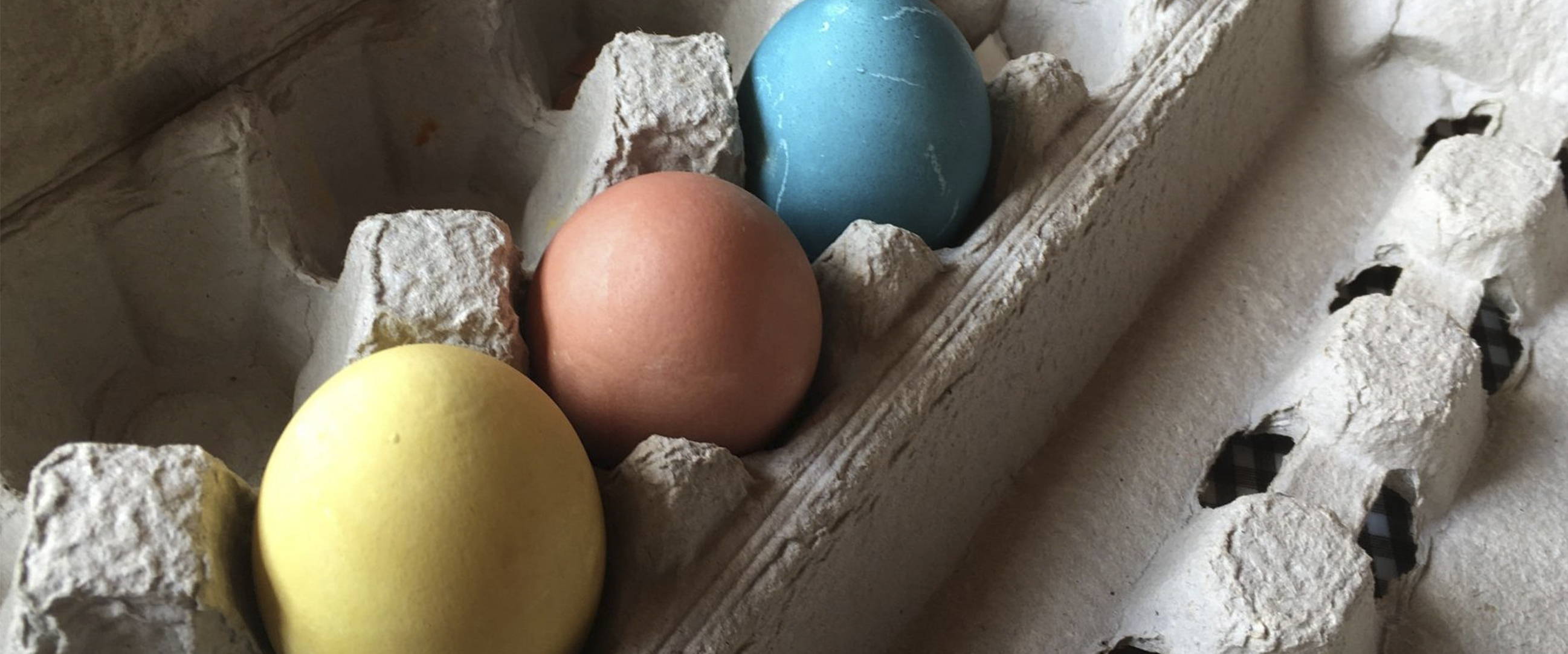 This Natural Egg Dye Kit by Natural Earth Paint is a safe dye made from fruits, herbs, and veggies.
And of course, our Easter always included chocolate. Every year we hope the Easter Bunny won't go overboard with the sweet treats, but somehow he never gets the message! I'm ok with this. I do like the fact that the Easter Bunny supports local businesses as much as he can. These chocolate bunnies and eggs are made in small batches by Village Treats in Lanark, ON and are a great addition to any Easter basket. Fair Trade chocolate is the way to go and there is lots to choose from at terra20.
 A new plush bunny was always part of their Easter basket too. (This one is so cute!)
And because you have to burn that sugar off somehow, the Easter Bunny bought the girls outdoor toys like bubble juice, sidewalk chalk and skipping ropes, which encouraged them to play outside. I was thankful for this foresight! Thank you Easter Bunny!
Although we didn't do it every year, the girls and I always had a lot of fun preparing our living Easter tree. It's easy to do, and the result is quite pretty.
Using a good pair of pruning shears, snip some smaller branches off a deciduous tree. (I trim our lilac tree.) Make sure the branches are living, not dead. (Hint: they will be green inside.) In terms of size, you'll want branches that will fit into a sturdy vase.

Arrange the branches in a vase and fill it with water.
  Decorate! We have a combination of store-bought Easter ornaments and homemade ones. Any blown-out eggs will do, although one year I went above and beyond and made these pretty decorations out of quail eggs

. There are lots of other great ideas out there, like these

colourful ornaments made out of salt dough

.

Within a week, young leaves will start to emerge on the branches. You'll want to make sure your decorations are hung on the branches by this point!
Here's a photo of our decorated Easter tree from a few years ago: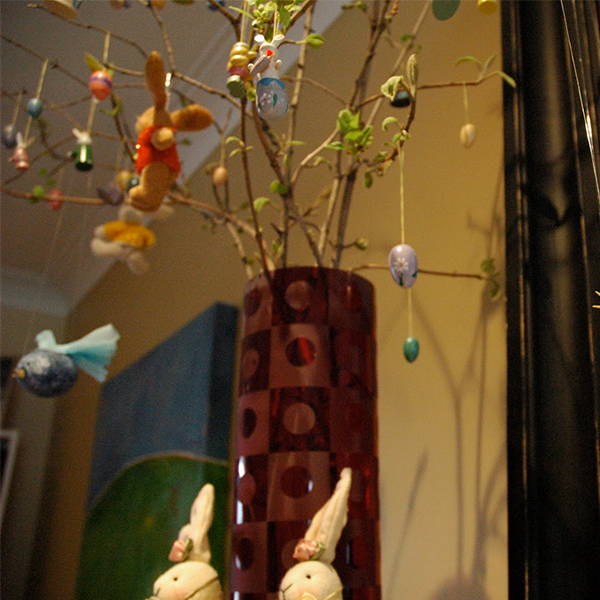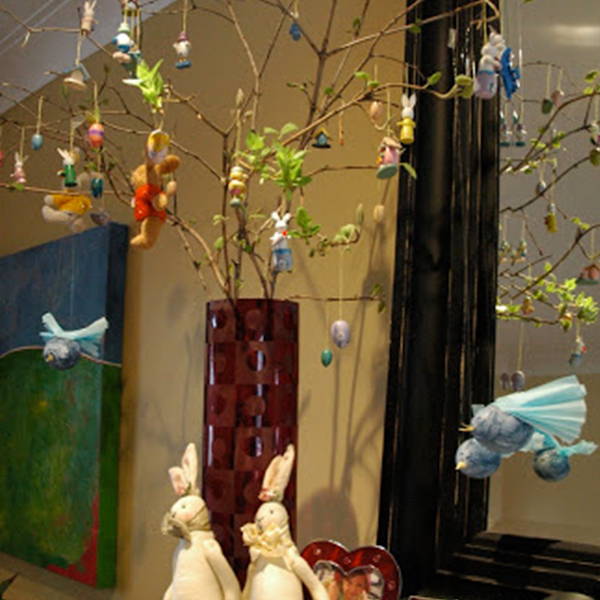 Our kids are older now, 18 and 20, but we've kept some of those traditions going. We may not be dying eggs but we are definitely still enjoying the chocolate! The Easter tree tradition is back again this year. I trudged across our semi-frozen backyard with shears in hand and once again snipped some branches off the lilac tree and popped them in a vase. Now it's just waiting to be decorated when the family is together again. Now that time is on our side, maybe we'll make new decorations for it too.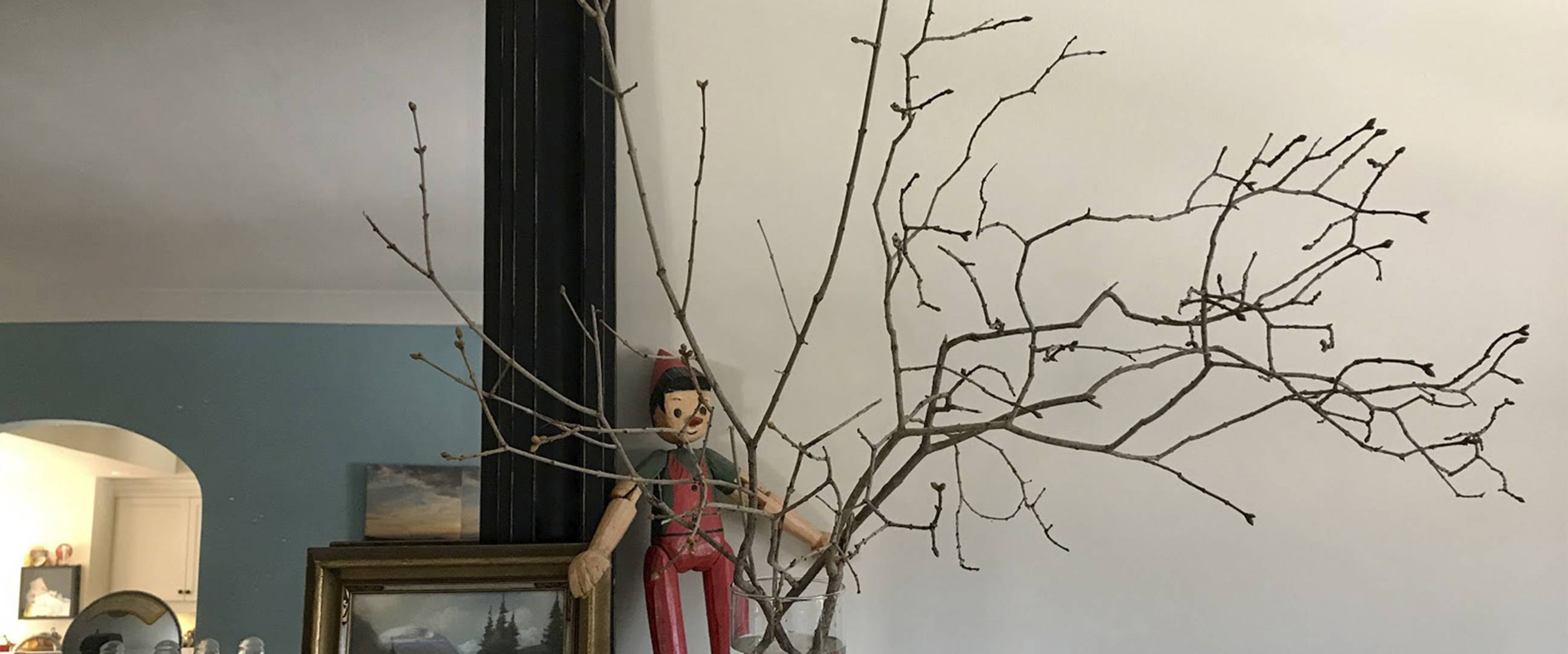 Easter is going to be a little bit different this year. I predict many will be FaceTiming Easter their egg hunts with grandma and grandpa, and sending gifts of chocolate to friends and family far away. A little-known fact: did you know that the Easter Bunny can come at any time? If the Easter Bunny can't get to a house, he will leave a note for the family and let them know when the visit will be rescheduled. Gifts of carrots, celery, or lettuce, gladly accepted.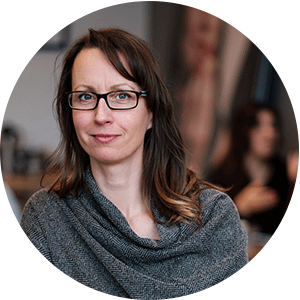 Andrea Tomkins
Andrea Tomkins is an informavore with a passion for social media and multimedia storytelling. She is the editor of a community newspaper in Ottawa as well as a freelance writer. She's also is a veteran of the Canadian blogging scene.
First conceived in 1999, her blog – a peek inside the fishbowl – has been featured in notable publications such as the Toronto Star, Chatelaine, Canadian Family Magazine, and The Globe and Mail. Today, she loves to write about healthy living, arts and culture, family travel, great gear, and good food.
Comments