Giving back to the community
0 comments
/
Many moons ago I was at a charity event and got talking with a fellow who'd been involved with this particular organization for a long time. I was impressed by the number of volunteer hours he'd put in over the years and I asked him about it. I'll never forget what he told me: I wish more people knew how good it feels to give.
It's true. It feels good to give! The importance of giving back is something we tried to instill in our kids when they were growing up. It involved lots of conversations about why we should help, and different ways we can support charities and other non-profit organizations. And of course we talked about WHO we should help. I loved how the recipient of their donation dollars (a percentage of their allowance!) always matched their interests. One daughter was obsessed with polar bears when she was in second grade so her charity of choice that year was the World Wildlife Fund. One year we rescued a crow that was hit by a car, so donations went to the Wild Bird Care Centre. The destinations for their donation dollars varied from year-to-year but also included Plan International, World Vision, and Kiva (which I thought was really cool).  
Of course, you can be charitable in ways that don't require cash. Families can also support charities and non-profit organizations by shopping at charity book sales; donating clothing, snowsuits, and gently used household items; and even dropping spare change in the jar at the cash register. Here's an idea, how about signing up for a charity run as a family this year?
One of the easiest ways to give back to the community is to shop at church and school holiday bazaars. The table rental fees usually go to a good cause, you get to strike some names off your list, and local artisans make some sales. It's a win-win for all! It's the ultimate way to "shop local." Look for news of these in your local community newspapers or in community Facebook groups.
Many people have already heard about Toy Mountain program but one that receives much less press is the Christmas Exchange Program. This local organization provides food hampers for families in need, right here in Ottawa. You can donate money online and let them do the shopping, or get matched with a local family. The latter is a little bit more involved, but we always get a lot out of the experience. After you sign up, you download a shopping list, hit up the grocery store, and drop your hamper off to the family yourself. Meeting the family you are helping is an experience you won't ever forget.
Whether you've giving to Toy Mountain or the Christmas Exchange (or both!) it's important to involve the whole family in the process. The who, what, where, and why of charitable giving are important topics to talk about with kids.  
Supporting your local food bank is important all year round, not just at Christmas. Keep your eyes and ears open for "most requested" items. And it's not just food they're looking for either. (For example, earlier this year, Parkdale Food Centre issued a call for empty egg cartons, which I'd been collecting and I was happy to drop off!) Sometimes they're looking for slow cookers, toilet paper, baby formula, or toothpaste. Cash donations are best for food banks because they're the experts and know how to stretch their dollars, but if you want to give non-perishable foods, that's good too. Here's Parkdale's "good food list" if you're wondering what they need.
Giving your time is a great way to give back to your community. The terra20 team was at Parkdale Food Centre in the fall to make some meals for their fill the freezer initiative.
How do you pick a charity to support when there is so much need? I recommend you find one that's meaningful to you and start there. Terra20 donates to various charities throughout the year, including the Ottawa Integrative Cancer Centre. My family gives to the United Way of East Ontario, because they help people across our region in many different and important ways. We also give to Cornerstone Housing for Women, The Royal Ottawa Mental Health Foundation, and the Ottawa Regional Cancer Foundation.
I'd love to hear more about your favourite Ottawa charities! Where do you give? Leave your link below.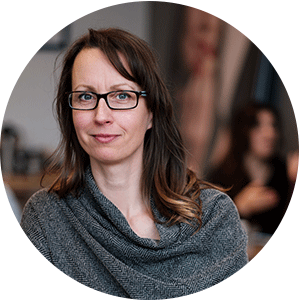 Andrea Tomkins
Andrea Tomkins is an informavore with a passion for social media and multimedia storytelling. She is the editor of a community newspaper in Ottawa as well as a freelance writer. She's also is a veteran of the Canadian blogging scene.
First conceived in 1999, her blog – a peek inside the fishbowl – has been featured in notable publications such as the Toronto Star, Chatelaine, Canadian Family Magazine, and The Globe and Mail. Today, she loves to write about healthy living, arts and culture, family travel, great gear, and good food.
Comments