Eco friendly activities to do with the kids over the holidays
0 comments
/
Over the holidays, as new traditions are created this year, it's the perfect time to focus on simple, and even eco-friendly, crafts and activities.
Adding an eco-friendly take on our typical activities doesn't need to be difficult or expensive. Many things we already do with the kids are good for all of us, and the environment.
Many families will be looking to spend the school break over the holidays keeping the kids busy and engaged so here are a few fun suggestions to try.
Reuse, Recycle and Craft
Kids (and some parents) love to craft, and with the holidays comes many opportunities to reuse gifting items to make new crafts. From boxes, to holiday cards and tags, to ripped wrapping paper, everything can be reused into something new.
Take the Christmas cards you are sent and cut out images to make gift tags for next year.
Cut images found on scrap wrapping paper and glue them to make new cards, bookmarks or attach it to brown or white craft paper to make a custom designed wrapping paper to use next year.
Boxes can become mini villages for dolls or cars too.
Encourage the artist
Mini artists can create out of almost anything if they have some crayons or markers and something to draw on. Use scraps of paper (or the back of wrapping paper) to finger paint, or encourage the kids to draw a picture of their favourite holiday movie or activity.
Piece together a Puzzle
Puzzles are an interactive way to spend quiet time together and they can be reused over and over throughout the years (or have a puzzle swap with family and friends).
Get Gaming
If you are looking to keep the kids busy over the holidays, you don't have to buy something new to do it. This is a great time to introduce the kids to classic party games like charades or grab a deck of cards and teach them to play your favourite card games.
For the love of Reading
Set up a pretend library with new and old books that the kids may have forgotten about. Create 'check out' cards to borrow a book. This is the perfect time to use the bookmarks you made using leftover wrapping paper!
Get outside
Getting outside to play in the snow is a great way to enjoy nature together and create memorable moments. Parents and kids can build a snowman, throw snowballs, or participate in a winter scavenger hunt walk to find items like leaves, pinecones, feathers, branches and more. Families can learn about nature and winter creatures that are all around us.
No matter how you spend your holiday break this year, you'll be building memories together. You'll also have the opportunity to share with the kids how they can be more eco-conscious while having fun too!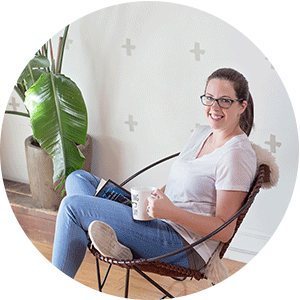 Rebecca Stanisic
Rebecca Stanisic is a writer, speaker, and digital content creator. She's been blogging on her website, A Little Bit of Momsense, since 2009 and for almost as many years has helped fellow bloggers and small business owners create and curate relevant digital content for their own businesses. She's the proud mom to two, living in Ottawa, and is fueled by fiction and coffee.
Comments