7 Tips for a Healthy, Happy Holiday Season
0 comments
/
When we think about the holidays, it's easy to picture those idyllic moments: family gathered around the table; friends stopping by to exchange gifts; festive parties full of smiling faces and tasty treats.
Those moments do happen - but there's another reality to the holidays. There are long lines and bustling crowds at the mall and last-minute rushes to fit in errands you never seem to remember. There's also the pressure to have a perfect, tidy home before the guests show up, and of course the inevitable family squabbles or strained dynamics.
At terra20, we believe you can enjoy the happy holiday moments without being overcome by tension and soaring expectations. Here are seven simple tips for a healthy, happy holiday season.
The holidays should be about love and joy and about taking time to celebrate with friends and family. After all, nothing is more important than our loved ones. So if things don't go perfectly as planned, keep it in perspective. Overcooked dinner? Laugh it off. Fresh stain on the carpet minutes before the in-laws show up? Let it be. If you're surrounded by people who matter to you, the holidays are going to be just fine.
For family get-togethers, find ways to entertain that won't pile on stress. Chill out by going sledding or building a snow fort in the park. Pour some hot chocolate and head out for a winter talk to take in the holiday lights. People will have a blast and with the activities focused outside your home, you won't be on full-time hosting duty. (For when people ARE at your house, don't feel the need to go nuts over decorating. Keep it charming but simple. A few candles, like Paddywax's new Wabi Sabi collection, and some well placed garlands or pine cones go a long way.)
While it's lovely to receive lots of invitations, it's easy to wind up feeling overloaded. What's the point of fun if it feels like a chore? Pick and choose what you do this season. People understand that not every guest on the invite list will be able to come each year.
Stepping away is a great way to avoid feeling overwhelmed. Take some time everyday to go for a solo walk, do some reading or soak in the tub. To make the most of your bathtime, try some of our incredibly popular bath bombs!
Stick to a Routine - At Least a Bit
With so much on the go, it's easy to slack off on your exercise regime during the holidays. Just don't use that as an excuse to give up on health and fitness altogether. Going easier is one thing, but try to fit in a bit of exercise when you can. It may take some effort, but you'll feel much better for it – and benefit from the stress-reducing effects, to boot!
That said, if you're going to enjoy a few extra indulgences, now is the time to do it: when you're surrounded by treats aplenty! Give yourself permission to partake in some of the goodies, guilt-free.
However you spend your holidays, we hope you enjoy the season with good times, good health and good people. Be merry!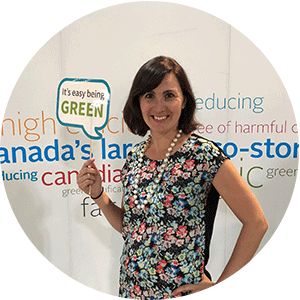 Erin Forget
Erin is terra20's Marketing Coordinator. When she's not navigating the healthy living retail landscape she enjoys spending time in nature with her two dachshunds, archery, cultivating her vegetable garden and creative writing.
Comments