5 Essentials to help you focus if you're working from home
0 comments
/
If you have the ability to work from home, chances are you're reading this blog from the comfort of your dining room table, home office or couch. And we thank each and every one of you for doing your part to help lower the Coronavirus curve of infection.
Working from home is new to many of us, so we thought we'd share five essentials that may help you focus while you try and be productive at home. And if you're no stranger to working from home maybe you'll find a new tip you can add to your routine.
Set up your

 

work space

 

by a window.

Choose

your chair and work surface

and

if you're able to position your set up close to

some

natural light a window offers it

can help boost productivity

and mood

.

If you like to burn candles

,

in

cense

 

or turn on a diffuser

there are some

different scents

that

may help. If you need to get the creative juices flowing use scents like bergamot, frankincense or jasmine.

If you're trying to stay focused use scents like peppermint, lemon or eucalyptus.
Crack open that new

notebook.

Nothing beats th

e

feeling of cracking the spine of a fresh notebook and writing on a crisp white page. Use

it

to

plan out your daily tasks t

hat can

help

you

stay on track.


Do you have a

 

favourite

mug? Don't forget to take breaks and stretch. A mid-day

coffee or tea

 can be a treat you look forward to.  


Round up your house plants, because they can help boost productivity. Not only do they help clean the air and help deter illness, having greenery around can improve concentration, memory and productivity!

 
Do you have any tips for helping you focus while working from home? Share them with us in the comments! And cheers to a productive few weeks of working from home.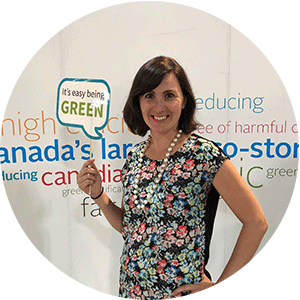 Erin Forget
Erin is terra20's Marketing Coordinator. When she's not navigating the healthy living retail landscape she enjoys spending time in nature with her two dachshunds, archery, cultivating her vegetable garden and creative writing.
Comments