Why you need to know about Fair Trade Month
0 comments
/
They say that every dollar we spend is a vote for the kind of world we want to live in. I want to live in a world in which producers and workers (I'm talking about farmers, makers, crafters) are paid a fair wage for their work and for their products. When people are paid fairly, great things happen: Children get educated, women become empowered, and families rise out of poverty thanks to fair compensation. And this is just scratching the surface of the benefits that fair trade can bring to communities. Ultimately, supporting fair trade is about supporting basic human rights.
Look for the official blue and green fair trade symbol or logo on product packaging. This logo is used in over 120 countries around the world and signifies that qualified individuals – usually based in the countries in which they work – have made sure that producers, traders and companies comply with the internationally-agreed Fairtrade Standards.
Consider it a stamp of approval! According to the official Fairtrade Canada website, this symbol means that the "relevant economic, social, and environmental standards are met and that producers receive the Fairtrade Minimum Price and Premium."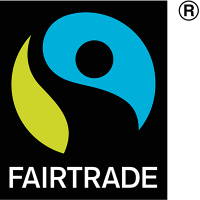 From a consumer perspective, it means that the cocoa beans that made the chocolate bar I bought weren't picked by children, and that families in far away countries have a stable income and don't fall victim to a volatile market. Who knew that chocolate could do so much good in the world?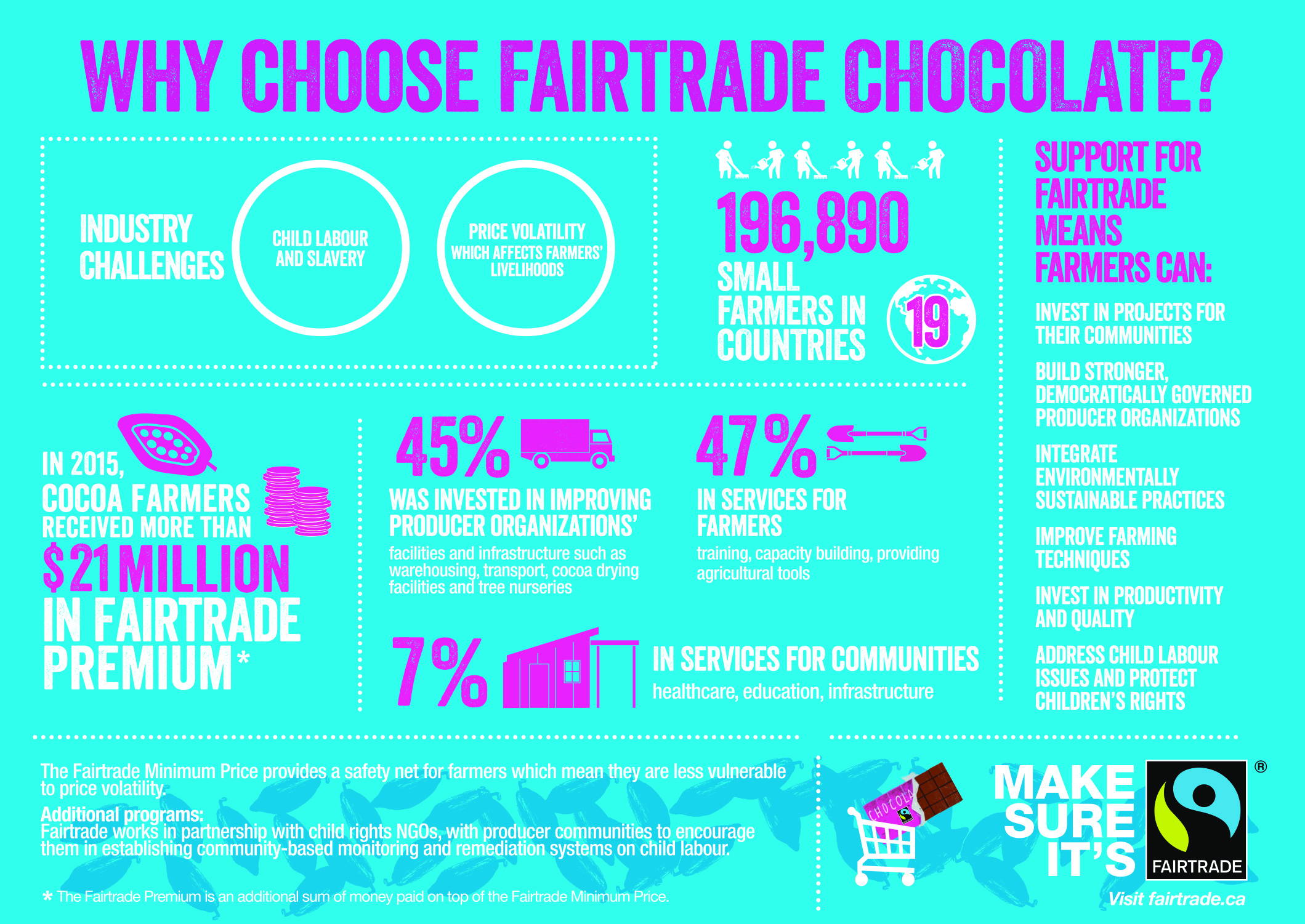 elieve it or not, if you buy a fair trade treat (this one is a personal fave), you are actually making the world a better place. That's pretty cool, isn't it, but let's be realistic for a moment. It can be hard to buy fair trade all of the time. We're busy, and not always doing research ahead of time and on high alert at the grocery store. Here's the thing, supporting fair trade is not an all-or-nothing proposition. With any change, baby steps are the way to go. One way to start is by focusing on a product you love and use frequently, and take it from there!
Opting for fair-trade coffee, for example, is a no brainer. At our house we drink it every day (er, sometimes multiple times a day) and it's a very easy switch to make. There are lots of fair-trade coffee beans available at terra20! One local favourite is Equator Coffee. Based in Almonte, this company was one of the first Canadian coffee companies to use the fair trade certification system.
If you already buy fair trade coffee, you could consider expanding your grocery list to include fair trade hot chocolate (Camino is a great brand, and it's Canadian too!), tea, or dried fruit.  
Fair trade doesn't just apply to food products, either. Textiles and clothing, household decor, beauty products, and even jewelry, can contain ingredients or be made out of components that fall under the "fair trade" umbrella. See the whole list of fair trade items at terra20 right here. (You may find some surprises, such as this pretty silk sari infinity scarf!)  
Shop fair trade at terra20
It's easy to choose fair trade at terra20. Whether you're shopping online or in the store, just look for the fair trade icon. If you'd like to try a new fair trade product, you're in luck. To celebrate Fair Trade Month, terra20 is offering a 15% discount on all their fair trade items (including coffee and chocolate) for the month of May.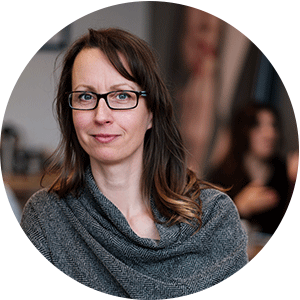 Andrea Tomkins
Andrea Tomkins is an informavore with a passion for social media and multimedia storytelling. She is the editor of a community newspaper in Ottawa as well as a freelance writer. She's also is a veteran of the Canadian blogging scene.
First conceived in 1999, her blog – a peek inside the fishbowl – has been featured in notable publications such as the Toronto Star, Chatelaine, Canadian Family Magazine, and The Globe and Mail. Today, she loves to write about healthy living, arts and culture, family travel, great gear, and good food.
Comments