What's going on in Ottawa for Earth Day 2019?
0 comments
/
This year Earth Day is taking place on Monday April 22. Earth Day is an annual event in which people around the world join together and demonstrate support for environmental protection and raise awareness of environmental issues.
This is a day to think big! You can create your own Earth Day event by gathering up a few friends to plan a community garden, clean up a park, or stage a demonstration.
There are a lot of different Earth Day activities happening in and around Ottawa this year (and not just on Earth Day)! Here are a few for your consideration:
April 16 - Earth Day/Climate Action Rally in Almonte
Join the hundreds of thousands of people worldwide demanding that government leaders take action to rescue our planet. This event is taking place at the Old Town Hall in Almonte, ON.
April 21 & 22 – Earth Day Easter Event
What can be better than celebrating Earth Day with volunteers who care for injured birds? Hosted by the Wild Bird Care Centre, this Easter-themed fundraiser takes place outdoors at the Centre, which is located at 734 Moodie Dr. in Ottawa. Check out their event page on Facebook for more information.
April 22 – Beach clean-up at Mooney's Bay
If you'd like to join a group of people in a clean-up project, drop by Mooney's Bay on April 22! The terra20 team will be participating in this clean-up effort alongside other local businesses including Nu Grocery, Live 88.5, Habitat for Humanity, Ruckify, and Top Dog Cleaning Co. The cleanup will be followed by family-friendly games, demos, activities, prizes, and light refreshments. Sign up on the official event page on Facebook.
April 22 - Earth Day in Wakefield with Sentiers Wakefield Trails
This fun day of family activities on the Wakefield Trails includes a walk, geocaching, and trail building. It's free! For details and to register, see the event page on Eventbrite.
April 27 – Family-friendly Earth Day at Dundonald Park
Activities include an indigenous strawberry ceremony (10 a.m. to 10:30 a.m.), storytime by the Ottawa Public Library (11 a.m. to 11:30 a.m.), and many other activities including crafts with the Ottawa Art Gallery and seed balls with the Dundonald Gardening Group. Click here for info.
And last but not least, terra20 will be having a 20% off sale on all products with the Waste Reducing ethic icon (this includes all ecobar products!). What's more, the first 50 ecobar purchases will receive a free reusable bag, stainless steel straw, produce bag, and H2Only cloth at the Pinecrest location.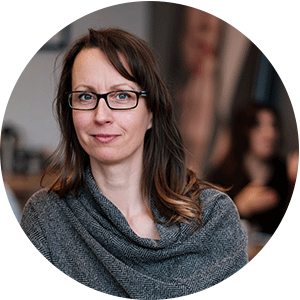 Andrea Tomkins
Andrea Tomkins is an informavore with a passion for social media and multimedia storytelling. She is the editor of a community newspaper in Ottawa as well as a freelance writer. She's also is a veteran of the Canadian blogging scene.
First conceived in 1999, her blog – a peek inside the fishbowl – has been featured in notable publications such as the Toronto Star, Chatelaine, Canadian Family Magazine, and The Globe and Mail. Today, she loves to write about healthy living, arts and culture, family travel, great gear, and good food.
Follow Andrea on Twitter: @missfish
Comments