Things to do for Earth Hour
0 comments
/
Earth Hour 2019 will be from 8:30 p.m. to 9:30 p.m. on Saturday March 30.
I have always loved the idea behind Earth Hour and when our kids were young we always participated. (That is, if we actually remembered!)
We can't change the world in one hour, you can use the occasion as a talking point in your family. What is climate change? What kind of world do we want to live in? What things are we doing as a family to reduce our ecological footprint? What other things can we do?
Let's be real, when our kids were young it was hard to know if any of this was sinking in – the kids were far too excited about living by candlelight, even it it was just for 60 minutes – but I like to think that at the very least Earth Hour represented a welcome distraction and a good opportunity to connect as a family.
Earth hour activities with school-age kids
For starters, put away the iPads and mobile phones. Then unplug, and I mean really unplug! For Earth Hour we always unplugged everything including the fridge. (As long as you keep the door closed, it'll be fine.) We'd turn off the furnace and power down all of the electronics including the TV, PVR, and the computers. You'll be amazed how quiet your house is without everything buzzing and humming. Then, savour the blissful silence! Make a point of talking to your kids about how nice and quiet it is, and that it's important to rest our eyes and ears every once in awhile. Taking a break from a bright screen is a good thing to do!  
Of course, we also turned off all of the lights in the house, inside and out. Candles always played a big part of our Earth Hour .Lighting the candles was also a good time to talk about fire safety!
(And if you've ever wondered about what ingredients might be lurking in your candles, you will want to read this post.)  
Our Earth Hour traditionally included snacks while playing a board game by candle light. If the weather was agreeable we'd go for a walk. This was a big hit when our girls were four or five. (Sometimes we'd go around the block in PJs. The novelty factor is huge here.)
Some other Earth Hour activities for families:
Bring blankets outside and take the time to stargaze if the sky is clear.

Build a blanket fort and tell stories by flashlight. Parents: Now is the time to dig out the camp songs from your youth.

How about bath time by candlelight? Just make sure all of the candles are safely out of reach.  
Earth Hour doesn't need to be a sermon or a lecture, but it is an opportunity to open up a dialogue and communicate some important issues in an easy and fun way.
And if there are no kids in the picture, no problem. Adults can celebrate Earth Hour too! Personally, I welcome any opportunity I can to turn the lights off, unplug, and have a late dinner by candlelight!
Here's a challenge for you: Why not turn Earth Hour into Earth Day this year? There are lots of things you can do. Join ranks with another family and do a beach or park cleanup, take the bus instead of the car, eat a meatless meal, or start an indoor garden.
For more information about Earth Hour, go to earthhour.org/celebrate-the-hour.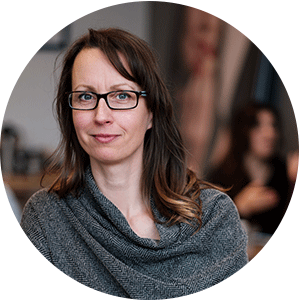 Andrea Tomkins
Andrea Tomkins is an informavore with a passion for social media and multimedia storytelling. She is the editor of a community newspaper in Ottawa as well as a freelance writer. She's also is a veteran of the Canadian blogging scene.
First conceived in 1999, her blog – a peek inside the fishbowl – has been featured in notable publications such as the Toronto Star, Chatelaine, Canadian Family Magazine, and The Globe and Mail. Today, she loves to write about healthy living, arts and culture, family travel, great gear, and good food.
Follow Andrea on Twitter: @missfish
Comments