Decluttering tips and ideas
1 comment
/
Spring cleaning. Do those two words make you happy? Or do they make you want to run for the hills? Some people love nothing more than to roll up their sleeves and tear open a new package of cleaning gloves whereas others don't give a hoot about dust bunnies that linger in corners and gather under the bed. Personally, I am somewhere in between. I know there are crumbs under the couch cushions and the baseboards need a good scrubbing, but for the most part the dishes get done.
Decluttering is next-level cleaning and it's been a hot topic since Marie Kondo released her book, The Life-Changing Magic of Tidying Up and really took off when her Netflix show came out, Tidying Up with Marie Kondo.
Kondo's central thesis is that the best way to simplify our lives and organize our homes is to get rid of any items that do not give us a feeling of joy. I definitely understand where she's coming from. Who hasn't felt the mental burden of an overflowing kitchen drawer?
Personally, I find the idea of walking into a room and spending several hours sorting our belongings Kondo-style to be really overwhelming. It's too exhausting to even think about. My own decluttering philosophy is simple, and it's the opposite of Marie Kondo's in a way. I get rid of one thing every day. If it's garbage I throw it in the garbage, but 99% of the time I put that item in a donation box. One thing! And if I'm feeling inspired, two things. It's gradual – although some would say it's slow – but it requires zero effort on my part and the results are noticeable over time, especially in areas that are magnets for junk such as my bathroom drawer, dresser and closet, and the kitchen drawers.
I also try to get rid of one thing if I buy one new thing. This is particularly effective as it pertains to clothing. In fact, I keep a big bag in my closet just for this purpose and I do it all year round, not just in the spring. When the bag is full I donate it to charity. And that new thing that I buy, I make sure that it sparks joy at the point of purchase. Bonus points if it fits my other idea of a good buy: Is it made locally? Is it tested on animals? Is it a good quality item that will last me a long time?
So, what can we do with items that no longer spark joy?
Hint: The garbage should be your last resort.  
Sell them online. Facebook Marketplace is easy to use. Some neighbourhoods have their own FB marketplace too.

Host a yard sale. Garage sale season is right around the corner. Keep your eyes peeled for community garage sales you can join.

Post them to your local Buy Nothing group or swap with someone in a local Bunz group. (Both are on Facebook!) I love my local Buy Nothing group. It's amazing what I have found there, and it always makes me happy to know that someone else is able to extend the life of the things I no longer want. It's true what they say… one person's trash is another person's treasure!

Donate to a local charity, but only if the items aren't broken. A special note about old textiles: There are places that will take them back for recycling or resale. Check out the

City of Ottawa Waste Explorer

for a location near you.

Some cities have "giveaway weekends" in which residents leave unwanted items at the curb for other people to take. (In other words, it's city-sanctioned garbage picking.) The next one in Ottawa is

Saturday, June 8 and Sunday, June 9, 2019. (Read more about it

right here

.)

 
A special note about books! I am lucky to have a lot of mini-libraries in my neighbourhood. I can go for a walk and get a book on the way! It's truly lovely. The take-a-book/leave-a-book concept has opened the door to some great reads, so I encourage you to find one close to you! Here's a map of some Little Free Libraries to get you started.  
What's your decluttering philosophy? I'd love to hear about it.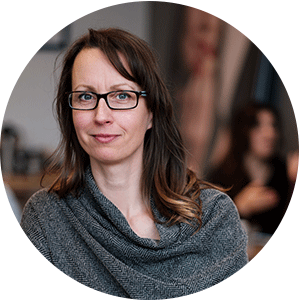 Andrea Tomkins is an informavore with a passion for social media and multimedia storytelling. She is the editor of a community newspaper in Ottawa as well as a freelance writer. She's also is a veteran of the Canadian blogging scene.
First conceived in 1999, her blog – a peek inside the fishbowl – has been featured in notable publications such as the Toronto Star, Chatelaine, Canadian Family Magazine, and The Globe and Mail. Today, she loves to write about healthy living, arts and culture, family travel, great gear, and good food.
Comments