Greener cleaners for better health at home
0 comments
/
It's a brand new year! Which means there's no better time to make some positive changes for ourselves, our households, and for the planet.
There are a lot of good reasons to use household cleaners that are less toxic than the traditional alternatives.  
According to a research by Environmental Defence (a Canadian organization that researches and reports on environmental topics such as toxic chemicals, global warming, water quality, and endangered species), a lot of popular cleaning products impact our indoor air quality through a group of chemicals called volatile organic compounds (VOCs). You can read more about VOCs in this post.
Of course, poor indoor air quality has an adverse affect our health. According to Environmental Defence, "VOC exposure can cause eye, nose, mouth and throat irritation, headaches, dizziness and even skin problems and asthma. When expecting mothers are exposed, the unborn child's brain development can even be affected."
There is a clear link between indoor air quality and our health. This begs the question, how can we improve our indoor air quality?
Choose better household cleaners
Spend a minute and list about all the different household cleaners we use. There are different products for windows, kitchens, dishes, hard surfaces and floors, bathrooms (mirrors, tile, bathtub, and toilet!), laundry, and more. That's a lot of containers in my cleaning basket!
The easiest way to make the change is simply to swap out one product at a time. And of course, the best time to do this is when you run out.
For example, the next time you're out of the cleaner you use on your countertops, instead of adding your mom's old school brand to your shopping list, try a new one, like Attitude's All-Purpose cleaner with thyme essential oil. Not only does it have natural antiseptic and antibacterial properties but it smells nice without being overpowering.
If you'd like to try out some new products, check out terra20's exclusive ecobar for a variety of household (and some beauty!) products that are safe to use and do the job right.
Low-scented or unscented products are also better for health at home. Traditional cleaners make my eyes water and my throat itch for a long time after I use them. This can't be good news! I choose greener cleaners that are unscented or less-scented.
Use less
When I was a kid there was a toothpaste commercial that showed a toothbrush that was thoroughly covered from end to end with a thick layer of toothpaste. It was even swirled up at the ends. Even as a kid I knew that when I used a quarter of the amount they showed on TV, most of it ended up in a blob at the bottom of the sink anyway.
I think about the state of our lakes and rivers whenever I'm using a household product that gets rinsed down the drain. And then I think of the millions of other people who are flushing cleaners (and toothpaste!) down their drains. Sometimes I am overwhelmed by it all, but then I remember that I'm not exactly powerless. I take comfort in knowing that my small steps can lead to big change. So I swap out my cleaners and find new favourites, and also use smaller amounts of the products themselves. It depends on the product, of course, but I tend to use less than the manufacturer's instructions. I save money this way too.
Ventilate
Open up a window or door and some let fresh air in. Admittedly, this is a bit more challenging to do during Ottawa winters, but it's something to keep in mind on milder days. Scented cleaning products, home décor and building materials, candles, incense sticks, can all contribute to pollution inside our homes, so let some air circulate. Reducing household dust and preventing any build-up of condensation (and mould!) are also important ways to decrease the risk of respiratory problems.  
Greener cleaners are better for us, our homes and families, and the environment. Once you make the switch, you'll wonder what took you so long.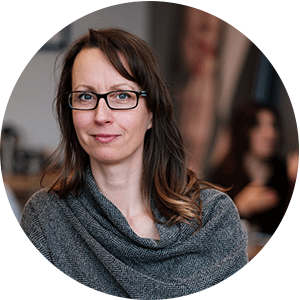 Andrea Tomkins
Andrea Tomkins is an informavore with a passion for social media and multimedia storytelling. She is the editor of a community newspaper in Ottawa as well as a freelance writer. She's also is a veteran of the Canadian blogging scene.
First conceived in 1999, her blog – a peek inside the fishbowl – has been featured in notable publications such as the Toronto Star, Chatelaine, Canadian Family Magazine, and The Globe and Mail. Today, she loves to write about healthy living, arts and culture, family travel, great gear, and good food.
Comments