Green cleaners for your appliances
0 comments
/
Now that the weather is finally showing signs of Spring, and we are beginning to open the windows to air out our homes and buy fresh flowers and plants to bring life into our space, many of us are looking to tackle our spring cleaning as well.
This seasonal chore is one that many of us look forward to. Maybe this year, more so than others, if you've been binge watching Marie Kondo on Netflix or making changes to reduce and minimize the amount of stuff in our homes, you are especially eager to clean up.
From window washing, to baseboard cleaning, and mopping our floors, it's time to spring clean our homes. But don't miss one of the most often used items in our house when you are cleaning up – our appliances.
Our kitchen appliances do a lot of heavy lifting for us, so I put a few cleaners to the test to see if they can get the job done and assist in my spring cleaning efforts, rather than hinder it. I've found a few keepers to add to my cleaning list, and one that does the job well, but needs a bit of assistance.
Benefits of all purpose cleaners
An all purpose cleaner will be the powerhouse of your cleaning arsenal in every room, but I love having a disinfectant like the Attitude Thyme Disinfectant for around the kitchen sink. There are a lot of hands that use that sink but it's also our food prep area so we know the importance of keeping it clean.
While the counters can be wiped with just warm water, there may be times when this cleaner will be called in to take on the task.
I also like this cleaner for an area that is all-too-often ignored around here, and that's the inside of the refrigerator.
Springtime clean up suggestion: Clean out the fridge and give it a good wipe down to remove the random spilled milk and weird fruit leaks that have been happening.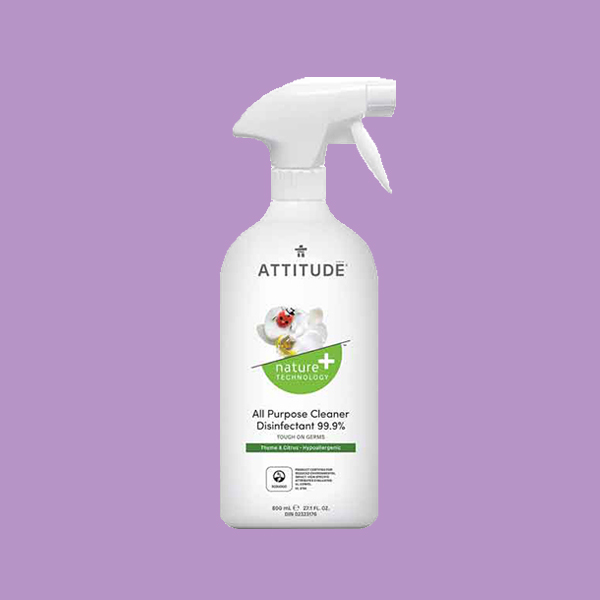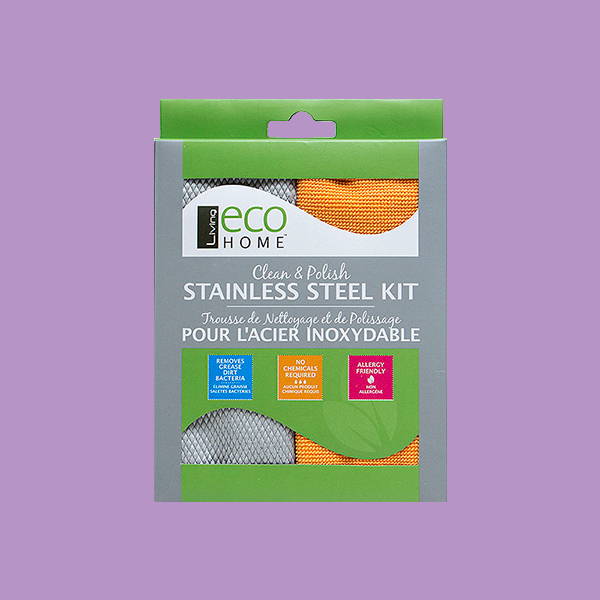 Cloths that make things shine
I've long spoken about my favourite cleaning cloth and window cleaner, the H20 cleaning cloth, but I also like this Living Eco Home stainless steel cleaning cloth and polishing cloth in the duo set for my stainless steel appliances.
The orange cloth is dampened to clean off dirt and smudges (why are there so many dirty hands opening up our fridge door?) without having to use chemicals or other products, while the silver cloth remains dry to help finish the job and provide a sleek look.
How to clean your stovetop
We have a flat ceramic stovetop, so the Effeclean glass top cleaner worked well in keeping it shiny and fresh, but this one couldn't do the job 100%. Nothing beats using a good sponge along with hard scrubbing to take off the caked on spilled over bits.
While the glass cleaner is great for after dinner clean ups, your big spring cleaning will likely need some more effort on your part to get the stuck on boiled over messes wiped away.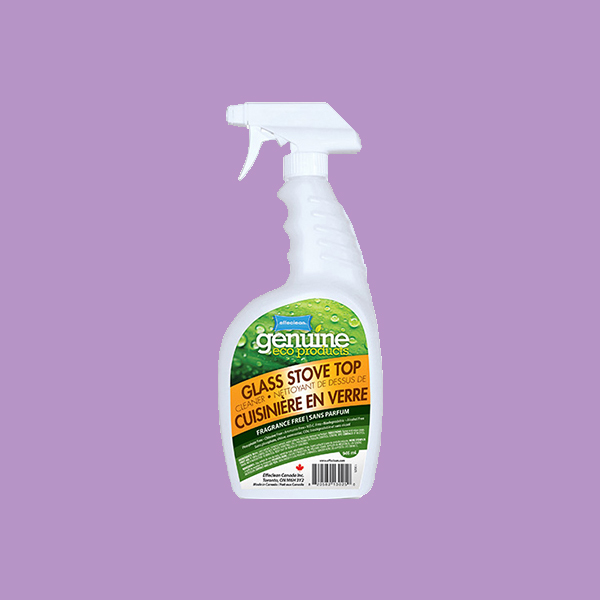 When you begin your spring cleaning, don't forget these often ignored spots in your kitchen to help freshen up your space without using products with harsh chemicals. It's easy to find new products to help with your efforts that have all the green with the clean.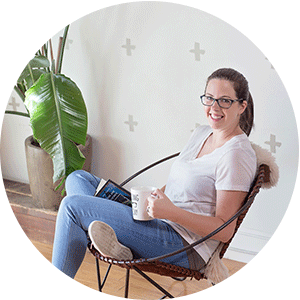 Rebecca Stanisic
Rebecca Stanisic is a writer, speaker, and digital content creator. She's been blogging on her website, A Little Bit of Momsense, since 2009 and for almost as many years has helped fellow bloggers and small business owners create and curate relevant digital content for their own businesses. She's the proud mom to two, living in Ottawa, and is fueled by fiction and coffee.
Comments