Spiced Hot Cocoa Cupcakes
1 comment
/
Staying home and being cozy are definitely among the top activities for 2020. There's nothing quite as cozy as a hot cup of cocoa (might I add, local cocoa) but maybe, just maybe, a spiced hot cocoa cupcake will do the trick. Baking for your friends and family or with your loved ones isa great activity to celebrate being home for the holidays. Whether you are a first time baker or a professional baker, there's always something fun about baking for/with others.
Using some of my favourite local ingredients from Terra20, I have developed a fun spiced hot chocolate cupcake recipe. These cupcakes put a twist on the classic hot chocolate cupcake to add a bit of a kick to warm you up.
This recipe makes 14 cupcakes.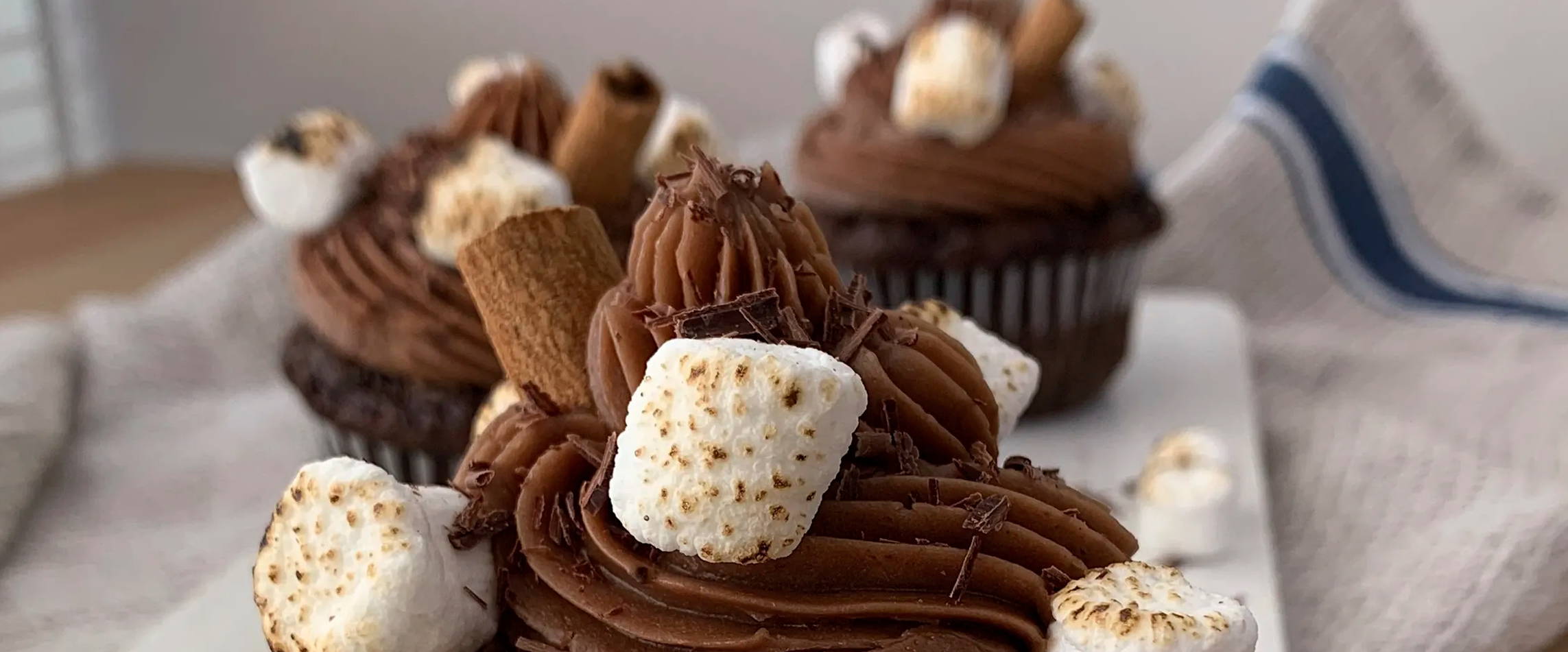 Ingredients
¾ cup all-purpose flour
¼ cup unsweetened cocoa powder
¼ cup Camino Chili + Spice Hot Chocolate (or any other brand)
1 tsp ground cinnamon
1 tsp ground ginger
¼ tsp cayenne pepper
¾ tsp baking powder
½ tsp baking soda
¼ tsp salt
2 large eggs
½ cup granulated sugar
¼ cup + 2 Tbsps brown sugar
1/3 cup canola or vegetable oil
2 tsps vanilla extract
½ cup buttermilk (or ½ Tbsp lemon juice + milk to fill ½ cup)
Buttercream Frosting
1 cup unsalted butter at room temperature
2/3 cup icing sugar
¼ Heavenly Honey chocolate honey or 3 Tbsps honey + 1 Tbsp cocoa powder
1 tsp vanilla extract
Toppings
Chocolate curls
Toasted marshmallows
Directions
Preheat your oven to 350°F and line your cupcake tins (x2) with liners or grease the tins.
Whisk the flour, cocoa powder, hot cocoa powder, spices, baking powder, baking soda and salt in a large bowl.
In a medium bowl, combine the eggs, granulated sugar, brown sugar, oil and vanilla. Add in the dry ingredients and buttermilk and mix until smooth.
Fill each liner to ½ full and bake for 17 – 20 minutes, or until you can insert a toothpick and pull it out clean. Let these cupcakes cool to room temperature.
For the buttercream frosting + toppings
In a stand mixer or a bowl for a hand mixer, add your butter and mix. Add in vanilla extract, icing sugar and chocolate honey (or honey + cocoa powder) and continue mixing. Once the buttercream is ready, it should appear light and fluffy.
Using a piping bag + tip of choice, pipe a swirl of buttercream frosting onto your cupcakes.
If you have a torch at home, safely and carefully toast your marshmallows. Then, add a few onto each cupcake.
Lastly, using any chocolate bar of choice (mine is the Camino 80% dark chocolate), use a peeler to grate off small chocolate curls into a bowl. Sprinkle the curls gently on top of your cupcakes.
You are all done and deserve to enjoy your spiced hot cocoa cupcakes!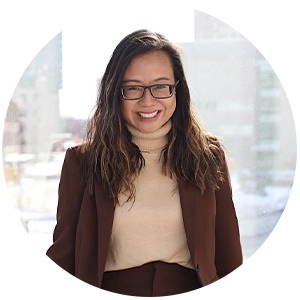 Olivia Lam
Olivia is a home baker and recipe developer in Ottawa, ON. She's passionate about incorporating local ingredients and highlighting them in her baked goods. She strives to create intriguing recipes and constantly challenges herself to expand her skillset. You can follow along on her baking adventures at
@
inspiringolivia
on Instagram or over on her blog at
Inspiringolivia.com
Comments